Belgian region rejects deadline to sign up to EU-Canada deal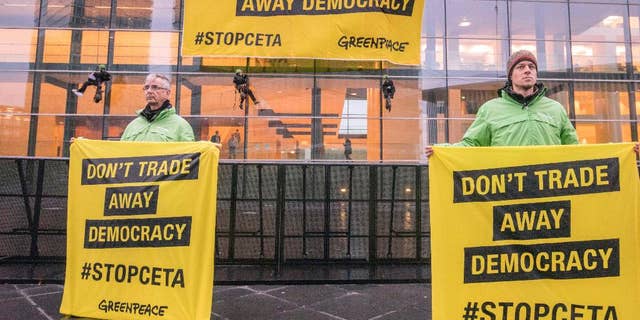 BRUSSELS – The head of Belgium's small Wallonia region is rejecting a Friday deadline to sign up to a huge trade deal between the EU and Canada, demanding a full renegotiation that could bring the whole trans-Atlantic agreement down.
Wallonia President Paul Magnette said Wednesday that "we cannot sign by Friday," when a two-day summit of EU government leaders is to end. It was set as a target day to get the last of the 28 EU nations on board.
Belgium can only back the deal if its regions, including Wallonia, approve it. Without unanimity among EU nations, the deal will collapse.
Magnette told TV network RTBF that despite progress over the past few days "it is insufficient. And you cannot say now: 'you have 3 days to accept."