Belgian prosecutor says Paris attacks suspect sent to France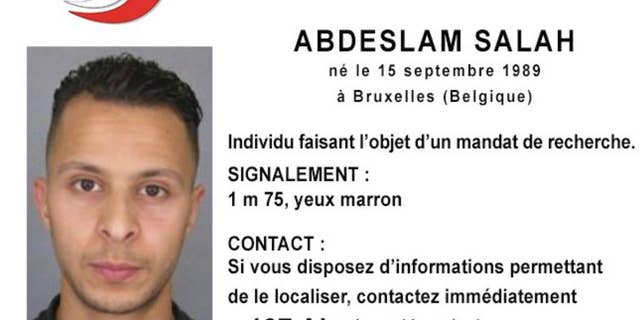 NEWYou can now listen to Fox News articles!
PARIS – The Latest on Paris attacks (all times local):
10:05 a.m.
Belgian prosecutors say Salah Abdeslam, a key suspect in the Paris attacks, has been handed over to French authorities
Abdeslam, arrested in Belgium last month after four months on the run, is wanted by the French for his role in the Nov. 13 attacks in the French capital that killed 130 victims.
A statement on Wednesday from the Belgium Federal Prosecutor's Office said Abdeslam was delivered to French authorities Wednesday morning under a March 19 European arrest warrant.
9:30 a.m.
A French lawyer says he will defend key Paris attacks suspect Salah Abdeslam once he's transferred from Belgium to France, and described him as a young man "falling apart" and ready to cooperate.
Frank Berton told the iTele TV channel on Wednesday that Abdeslam — the only survivor in the Nov. 13 Paris bloodbath that killed 130 people — won't be transferred to France before mid-May.
Abdeslam, whose brother blew himself up in the attacks, is now in a Belgian prison and is charged with attempted murder over a March 15 shootout with police in Brussels. He was arrested three days later.
Belgian police have been questioning him about potential links to the three suicide bombers who attacked the Brussels Airport and subway on March 22, killing 32.