'Barefoot Bandit' Faces Weapons Charges in Bahamas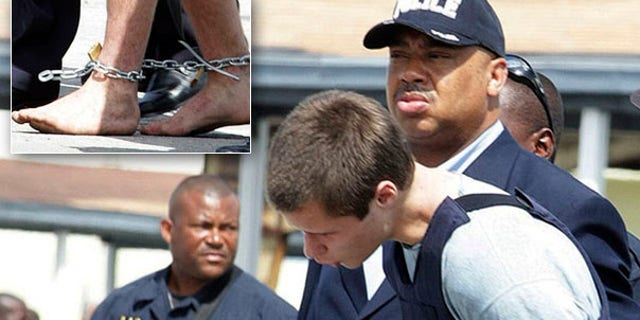 NASSAU, Bahamas -- Bahamian Police Commissioner Ellison Greenslade says the so-called "Barefoot Bandit" will face trial in the island chain for weapons possession and other charges.
Greenslade tells reporters the weapons charge is the most serious of a "litany" of charges in the Bahamas for Colton Harris-Moore.
He is also expected to be charged with burglaries committed during his weeklong hideout in the island chain.
The police commissioner spoke at a news conference Monday. He says Harris-Moore did not fire on police during his capture Sunday.
He described the suspect as "intelligent" and "mature."
The 19-year-old American is expected to make his first court appearance on Tuesday.