Barclays fires chief executive Antony Jenkins to increase pace of change at the bank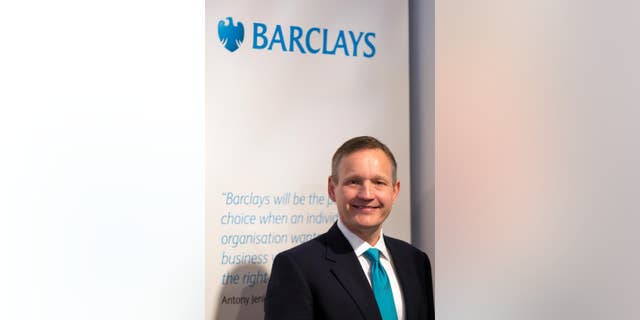 LONDON – Barclays PLC has fired chief executive Antony Jenkins, concluding he wasn't moving quickly enough to put past scandals behind the bank and increase profits.
The bank, Britain's second largest, announced Wednesday that John MacFarlane had taken over as executive chairman.
Jenkins has been the standard-bearer of a mission to overhaul the bank's corporate culture after a string of troubles, including a role in rigging the London interbank offered rate, or Libor, a benchmark for consumer interest rates around the world.
Jenkins became CEO in 2012, succeeding the brash Bob Diamond. Critics questioned Jenkins' decision to shrink the investment bank, saying it was needed for profits.
Deputy chairman Michael Rake says new leadership was required to accelerate the pace of change and improve performance.