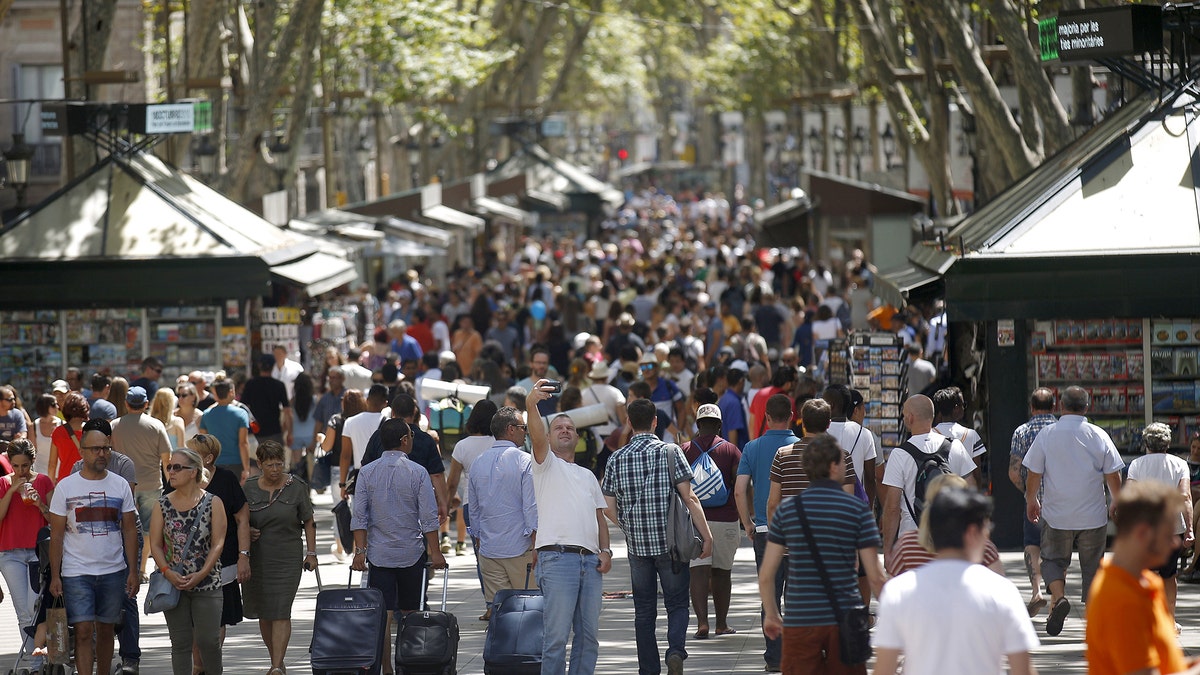 Deaths and dozens of injuries were confirmed after a van slammed into a crowd of people in the popular tourism district of Barcelona Thursday.
The terror attack occurred on Las Ramblas in Barcelona, the famous main pedestrian walkway in central Barcelona that crosses the city. The street is a tree-lined pedestrian mall, with stalls and shops stretching for nearly a mile, according to Barcelona Tourisme.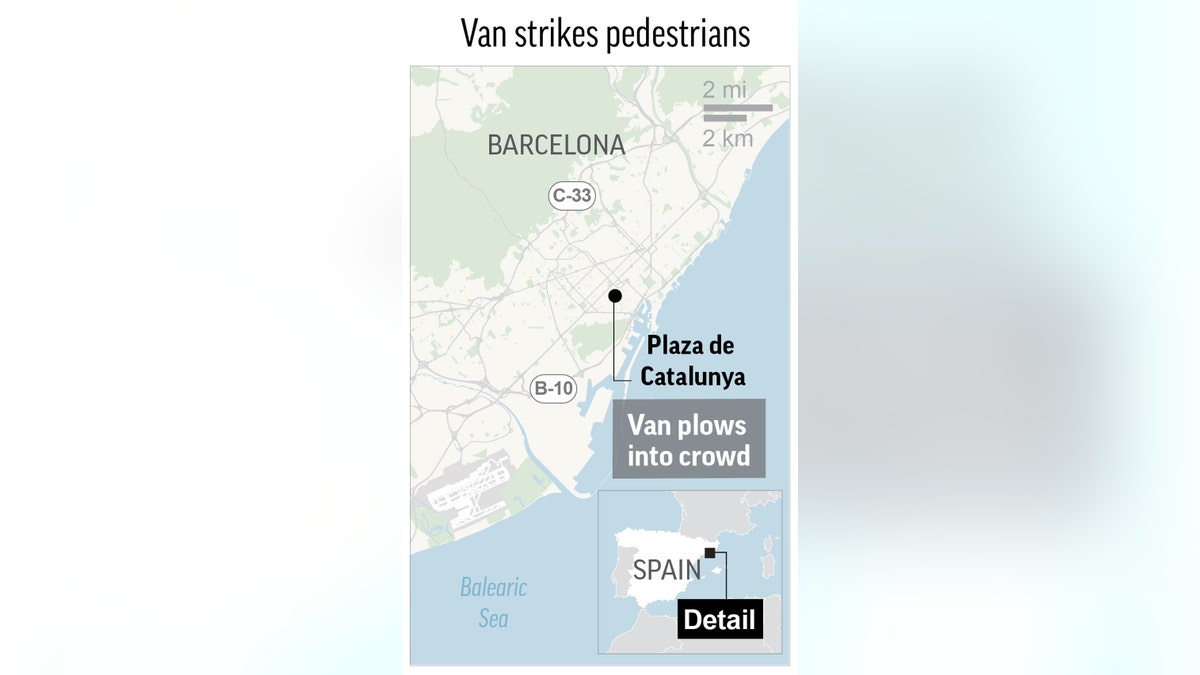 People walk down a wide, pedestrian path in the center of the street but cars can travel on narrow service roads on either side. No vehicles are permitted to enter the central pedestrian walkway.
BARCELONA TERROR ATTACK: AT LEAST 13 REPORTED DEAD AFTER VAN PLOWS INTO POPULAR TOURIST AREA
Las Ramblas is one of the city's top tourist destinations and can be filled with people -- both visitors and locals -- especially at the height of tourist season. It can be crowded during the day until late into the night.
The outer sidewalks of the walkway are lined with kiosks selling flowers, souvenirs and newspapers, while street traders, performers and pavement cafe and bars bustle with activity, according to A View on Cities.
The area is also popular for its "human statues," who stand in elegant costumes and take pictures with tourists in exchange for money, according to Stars and Stripes.
BARCELONA TERROR ATTACK: LAWMAKERS AND NATIONAL FIGURES REACT
Several notable landmarks are located on the promenade, including a mosaic by Joan Miró and the Font de Canaletes, a famous fountain and popular meeting point. Other historical buildings like the Palace of the Birreina and the famous Liceu Theatre can be seen from Las Ramblas.
The La Bouqueria public market, one of Barcelona's foremost tourist landmarks, is accessible from the walkway. The Royal Square, a plaza with palm trees and many popular pubs and restaurants, is accessible from a side street on Las Ramblas too.