Bar shooting in northern Mexico leaves 8 dead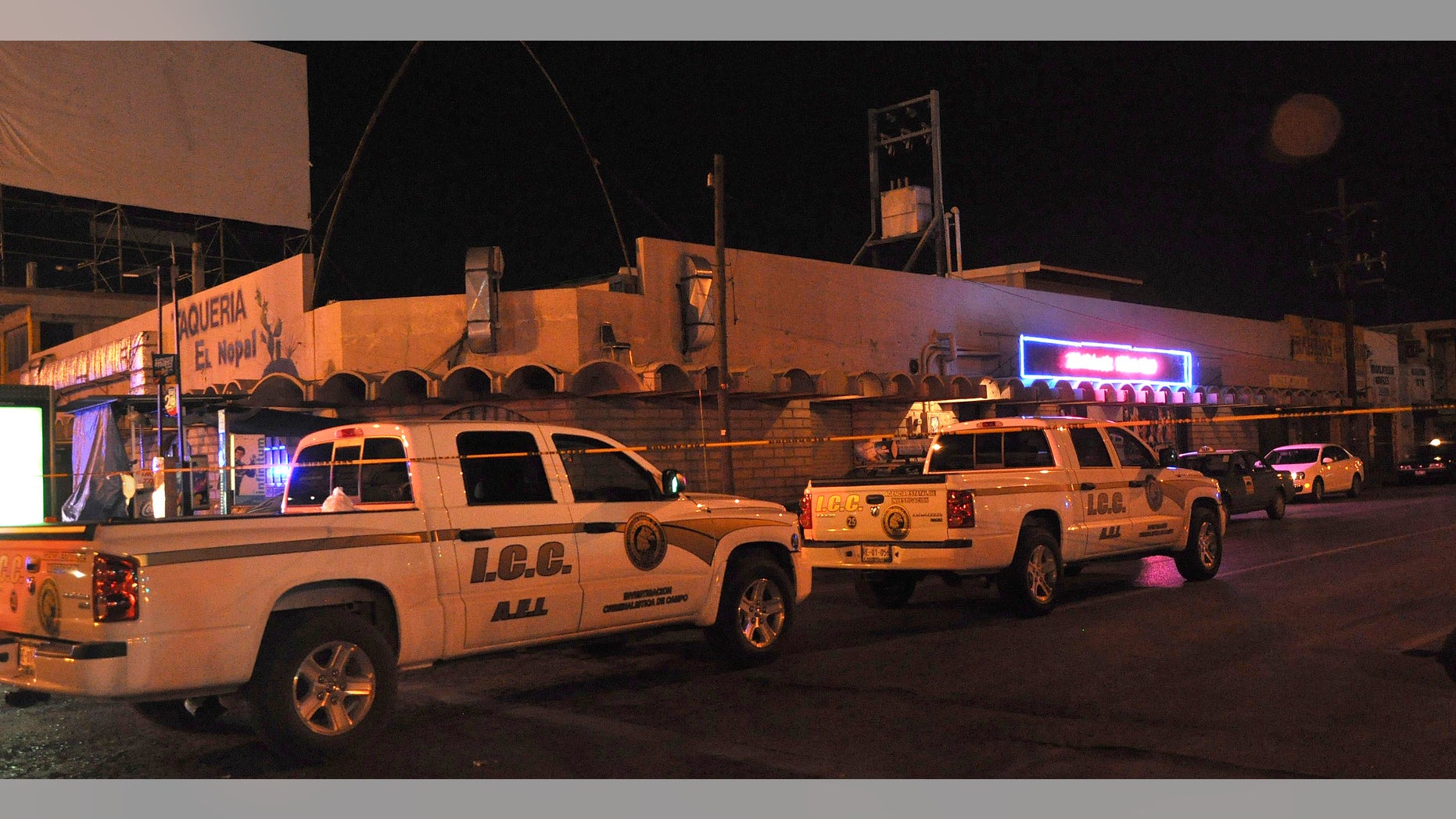 MONTERREY, Mexico – Gunmen killed eight people in an attack on a bar in the northern Mexico city of Monterrey, Nuevo Leon state security spokesman Jorge Domene said Tuesday.
Four victims died at the scene of the attack late Monday, and four others died of their wounds at local hospitals. A ninth man was found dead inside a muffler shop Tuesday morning after apparently falling as he tried to flee the attack across a rooftop. Another person was being treated for wounds suffered in the shooting.
Domene said some of the victims of the attack at the Matehuala bar were employees of the establishment.
The attackers fled the scene, and authorities are investigating possible motives in the attack.
Monterrey has been the scene of bloody turf battles between the Zetas gang and the Gulf drug cartel, and Domene said the recent upsurge in violence was the result of continued battles between those two organizations.