Banksy-style artwork of rat holding umbrella at Tokyo rail station could be artist's latest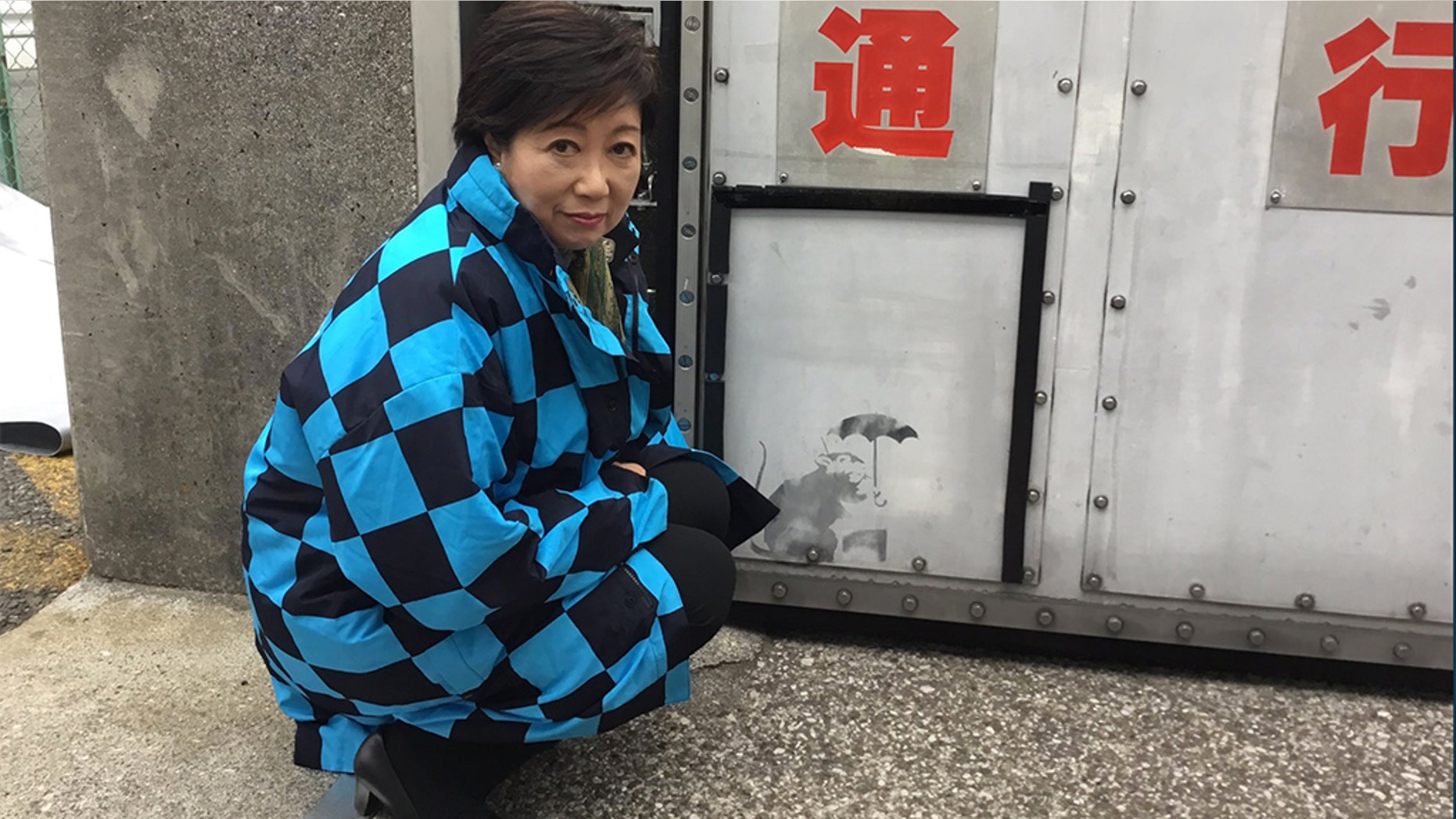 A Banksy-style artwork of a rat holding an umbrella at a rail station in Japan could be the elusive British artist's latest discovered work, local officials claim.
Government officials from Tokyo pointed out the work's similarity to one of Banksy's other famous works, which also shows a rat with an umbrella.
The new piece appeared on a door near a monorail station in the center of the city, government official Koji Sugiyama told AFP.
CLICK HERE FOR MORE FROM THE SUN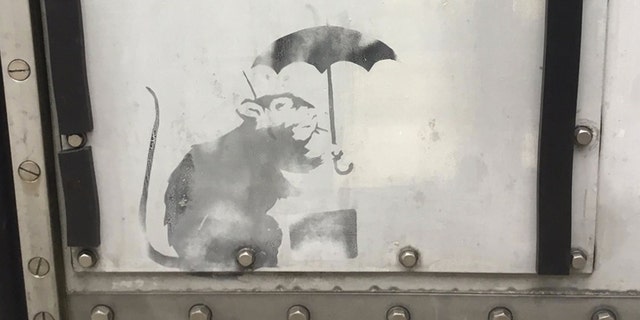 It appears to have been done late last year, with residents phoning in about the graffiti at about that time.
Sugiyama said: "We think there's a possibility it has been done by Banksy."
INSIDE BANKSY'S 'DISMALAND' BEMUSEMENT PARK
The government removed the door and placed it in storage yesterday to protect it from possible damage, Sugiyama said.
BANKSY PAINTING RENAMED 'LOVE IS IN THE BIN' AFTER SHREDDING DURING LIVE AUCTION
The government was reportedly in discussions on how to verify the painting.
CLICK HERE FOR THE FOX NEWS APP
The identity of Banksy, a street artist from Bristol, U.K., known for his political commentary through art, is known to only a handful of friends.
This story originally appeared in The Sun. For more from The Sun, click here.