Bahrain security forces fire tear gas to keep protesters out of tense village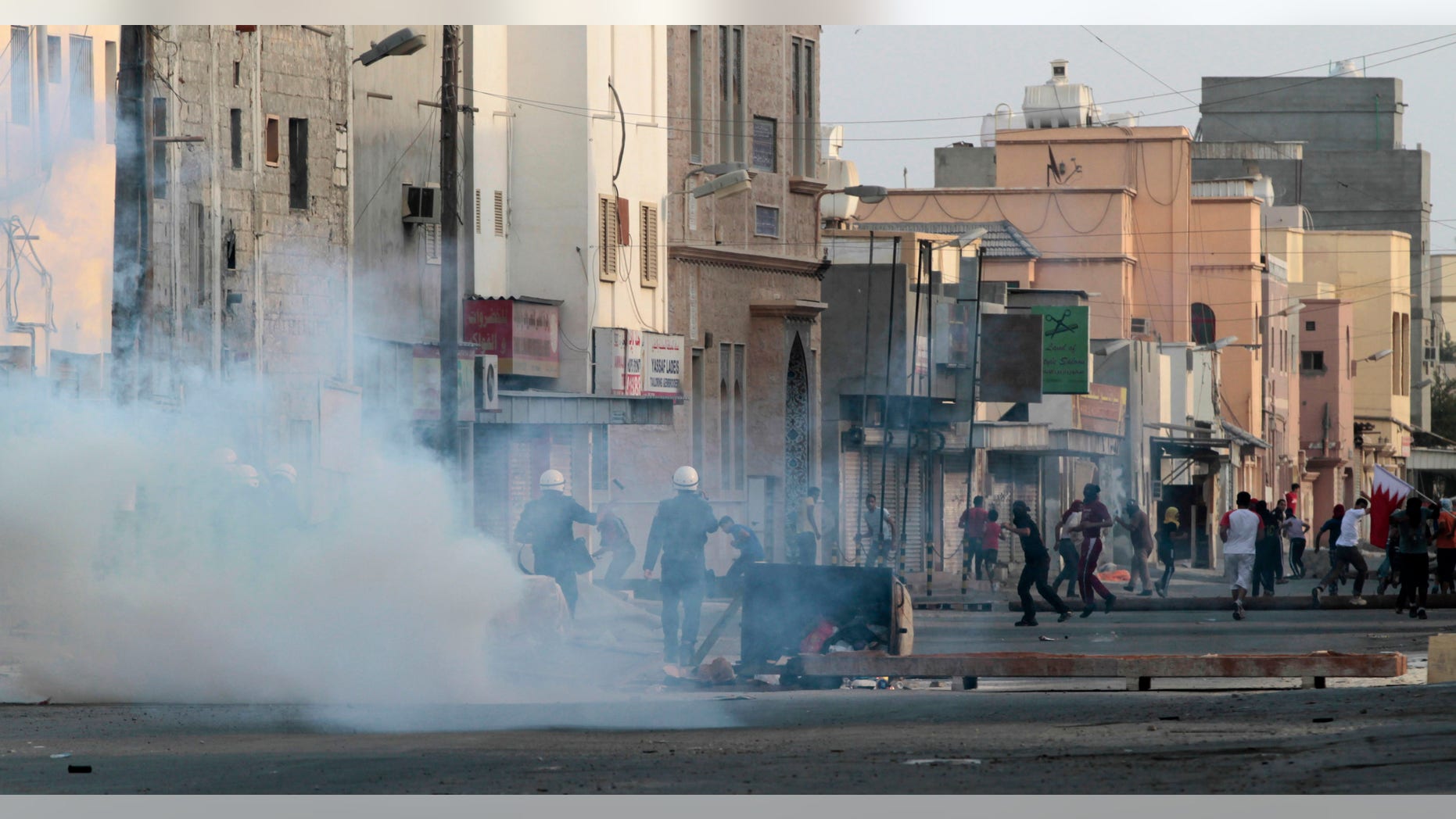 MANAMA, Bahrain – Authorities in Bahrain have fired tear gas to disperse more than 200 protesters trying to enter a village under a security clampdown following a bombing last week that killed a policeman.
Monday's confrontation marks the second consecutive day that demonstrators have tried to enter Eker, about 20 kilometers (12 miles) south of the capital Manama. Authorities say a policeman died in Eker from wounds after a homemade explosive was detonated late Thursday.
An Associated Press photographer says the marchers fled when the tear gas was fired.
On Sunday, police outside Eker detained three activists, including the daughter of jailed opposition figure Abdulhadi al-Khawaja.
Authorities say seven suspects are held for last week's blast. A government statement says checkpoints have been set up in the search for other possible suspects.