Bahrain says probing prison riot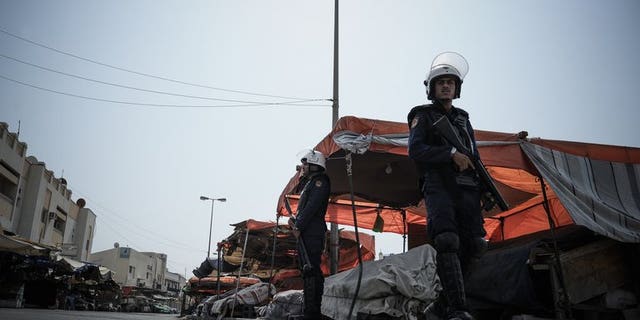 MANAMA (AFP) – Bahrain's prosecutor has said it has launched a probe into riots at a detention centre as an activist said 40 prisoners were wounded as authorities restored order.
Police intervened after guards at the Dry Dock detention centre were attacked Friday during an inspection in which they found mobile phones possessed by detainees, BNA state news agency reported the prosecution as saying.
The detainees "broke doors and destroyed electric appliances in their cells."
A rights group said at least 40 detainees were injured.
"Stun grenades and tear gas canisters, as well as beating with batons," were used, Mohammed al-Maskati, head of the Bahrain Youth Society for Human Rights tweeted Friday.
He said also prisoners were punished by being forced to stand under a blazing sun for three hours.
The interior ministry said in a separate statement carried by BNA that "specialised security forces had to intervene to control the situation."
Many of those detained over security charges or protests staged frequently by activists from the Shiite majority in the Sunni-ruled kingdom are usually held at the Dry Dock detention centre.
Long-simmering tensions in the Gulf archipelago increased after opposition activists called for protests last Wednesday near the US embassy in Manama in defiance of a ban.
However, a massive deployment of troops prevented the rally from going ahead, with witnesses reporting smaller protests in Shiite villages, where demonstrations are a regular occurrence.
At least 80 people have been killed since Arab Spring-inspired protests erupted in Bahrain in early 2011, according to the International Federation for Human Rights.