Baghdad Bombs Kill 3 in Scattered Violence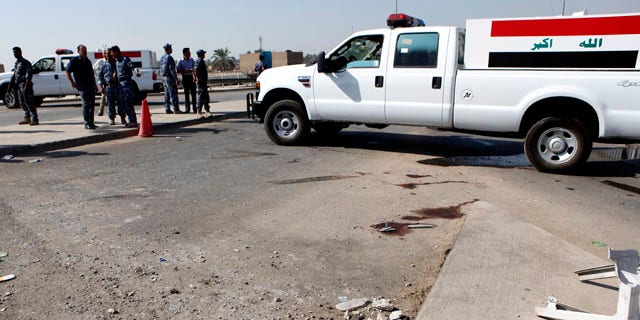 BAGHDAD -- A bomb blast Wednesday near a Sunni religious organization killed two security guards, police and hospital officials said.
The roadside bomb exploded at a checkpoint about 500 yards from the main gate of the Sunni Endowment, a government-supported institution that oversees mosques, schools and cemeteries. Three guards and two others were injured.
A worker at Baghdad's Al-Numan hospital confirmed the casualties.
Elsewhere in Baghdad, a bomb hidden in a pickup truck exploded, killing the driver and injuring three passers-by.
An official at Yarmouk hospital confirmed the death.
The motives for the attacks were not known.
All officials spoke on condition of anonymity because they were not authorized to brief the media.