Bachelet's rise and fall: from Chile's 'fairy godmother' to unpopular, struggling leader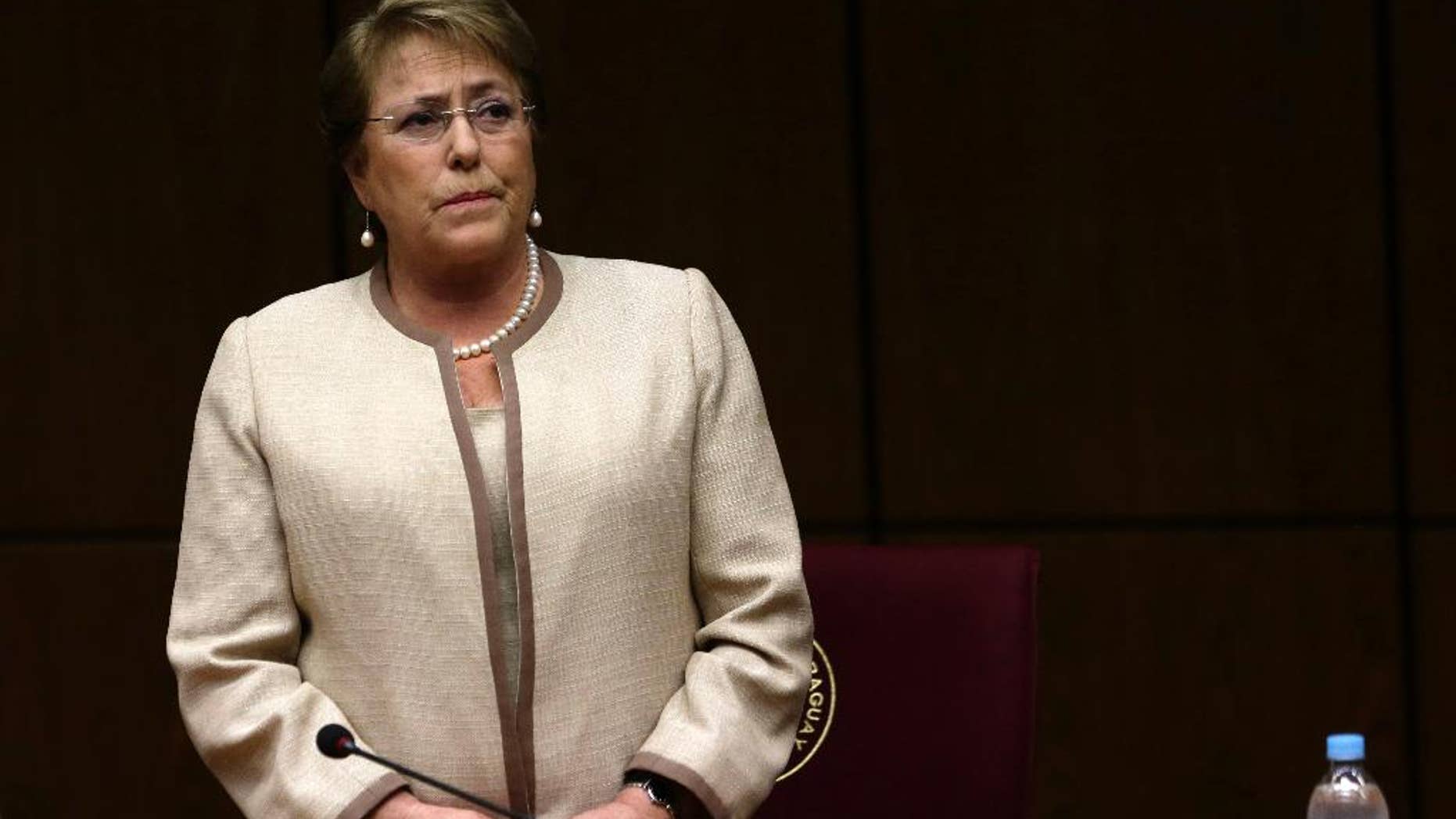 SANTIAGO, Chile – Michelle Bachelet was once among the world's most popular leaders.
Her approval rating reached 84 percent at the end of her 2006-2010 administration despite earthquakes, protests and even a global economic crisis.
But today, support for Bachelet has fallen to 22 percent, and polls show that most Chileans believe the country has taken a turn for the worse.
A slowing economy exacerbated by plunging prices for Chile's exports frustrates many. Business leaders argue her reforms to fight inequality are too ambitious amid the slowdown. Thousands of protesting students call her education reforms too modest.
A corruption scandal involving Bachelet's family is the biggest drag on her popularity.