Pakistan mountain avalanche strands 4 Italian, 3 local climbers
Four Italian and three Pakistani climbers have become stranded by an avalanche on a mountain in northern Pakistan, reports said.
Officials were trying to send a helicopter to the district of Ghizar on Tuesday to rescue all the stranded climbers and bring them safely back to the base camp, according to Karrar Haidri, secretary of the Pakistan Alpine Club.
He said it was difficult to say what the condition of the climbers was.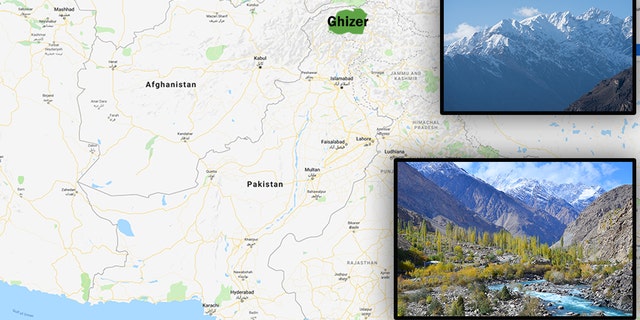 WOMAN 'HORRIFIED' BY GYM'S BODY-SHAMING PROMOTIONAL EMAIL TO FORMER CUSTOMERS
"A rescue mission will begin tomorrow (Tuesday) and we are praying for the safety of stranded mountaineers," he told The Associated Press.
The Italian climbers were identified as Tarcisio Bello, who was the crew's leader, Luca Morellato, David Bergamin and Tino Toldo, The DW reported.
Mountaineers from across the world travel to Pakistan every year to try scaling its high northern mountain ranges. Harsh weather and conditions often prove a test for the most experienced of climbers.
A tour operator, Ashraf Aman, who arranged the expedition, said the avalanche hit the seven mountaineers when they were descending.
"I cannot comment on their condition at this stage, but a helicopter is being arranged. Volunteers from the area are being dispatched there," he said.
He gave no further details.
CLICK HERE FOR THE FOX NEWS APP
Ambassador Stefano Pontecorvo confirmed Monday's incident happened in the northern district of Ghizar, but he also gave no further details.
The Associated Press contributed to this report.