Australian vintner challenges US for America's Cup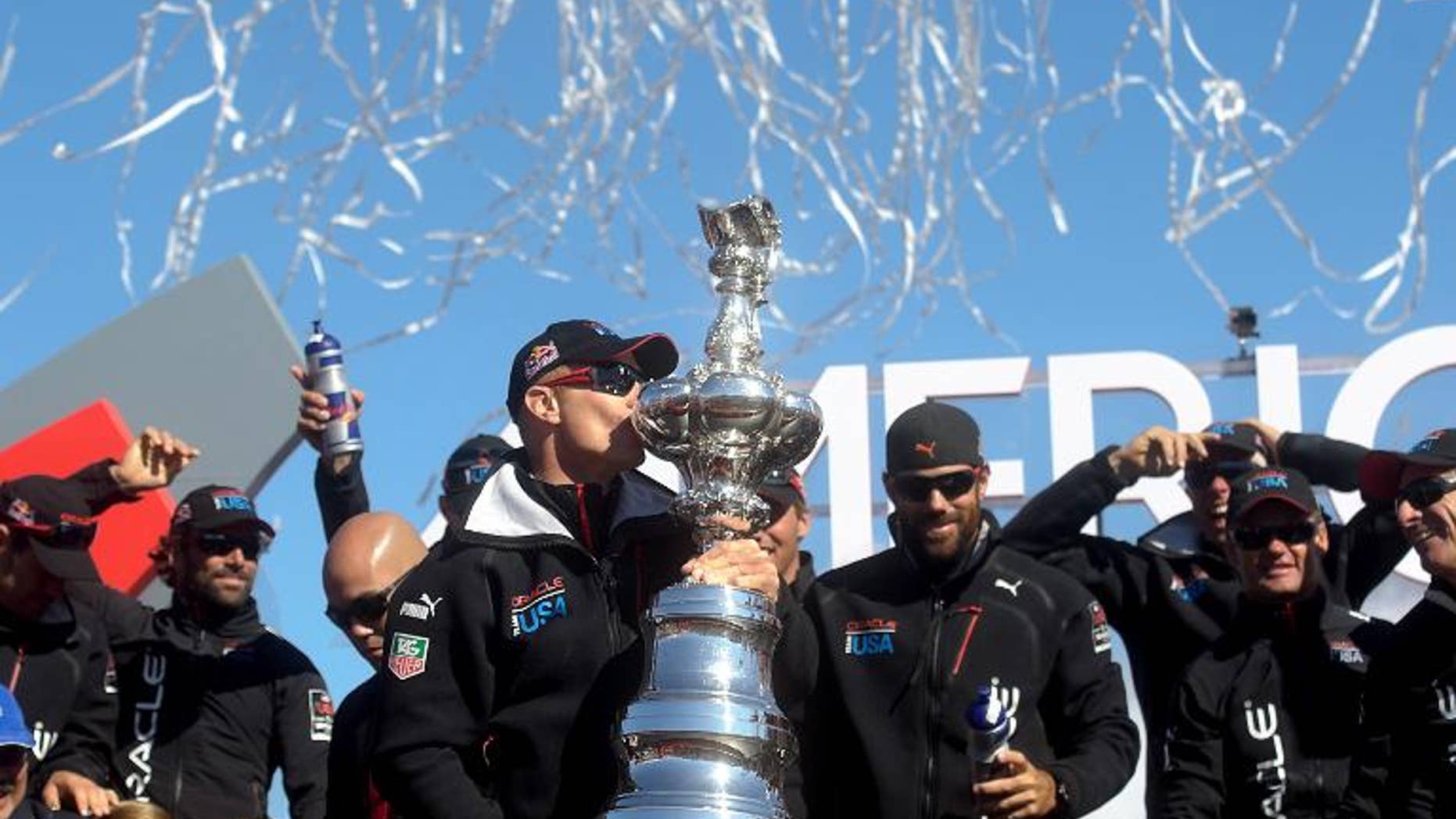 Sydney (AFP) – Australian winemaker Bob Oatley and his Hamilton Island Yacht Club will officially contest Oracle Team USA at the next America's Cup, it was announced Tuesday.
"We are delighted to have Hamilton Island Yacht Club and the Oatleys leading Australia back into the America's Cup for the first time since 2000," said America's Cup liaison Tom Ehman in a statement.
The announcement comes just days after Team USA, led by software mogul Larry Ellison, completed one of the greatest comebacks in sporting history to clinch the 162-year-old trophy with victory over Team New Zealand.
The defending champions crossed the finish in San Francisco 44 seconds ahead of the New Zealanders to claim the coveted prize 9-8, having fought back from 8-1 down in the series.
Oatley and son Sandy submitted an official challenge immediately after the final race, which was accepted, said Ehman, who is vice commodore of holders Golden Gate Yacht Club.
A succession of Oatley yachts named Wild Oats have dominated ocean racing in Australia for years, including having won six of the last eight Sydney-Hobart races.
An Australian team led by Oatley also won the last Admiral's Cup, widely regarded as the world's top prize in ocean racing.
"Given Australia's previous success in the America's Cup, the Admiral's Cup and Olympic yachting, and as proud Australians, we think it is time for our nation to be back in our sport's pinnacle event," Oatley said.
Ehman said the specifics of the race, including the dates, type of boat, format and rules, were subject to negotiation between the two teams.