Australian tax authorities allow 'Crocodile Dundee' star to return to US despite tax dispute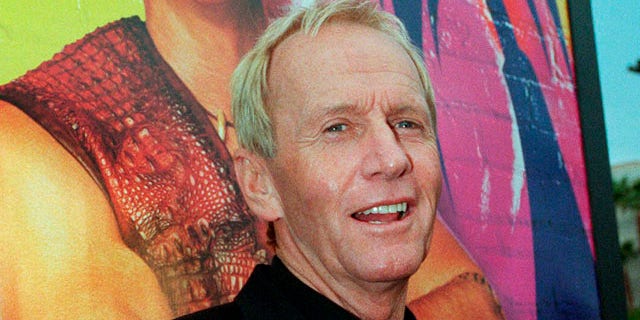 SYDNEY – SYDNEY (AP) — Actor Paul Hogan, star of the "Crocodile Dundee" movie trilogy, has been cleared to return home to the United States after he was barred last month from leaving Australia because of a disputed tax bill, his lawyer said Friday.
The 70-year-old Australian-born actor, who currently lives in Los Angeles, arrived in Sydney on Aug. 20 to attend his mother's funeral and was served with an Australian Taxation Office order barring him from leaving Australia until he settles a multimillion dollar tax bill, lawyer Andrew Robinson said last week.
On Friday, Robinson said after a "cordial and cooperative" meeting between Hogan's lawyers and tax officials, an agreement was reached that will allow Hogan to return to the U.S.
"While the Commissioner and Mr. Hogan remain in dispute on more general taxation issues, Mr. Hogan continues to protest his innocence and denies any wrongdoing," Robinson said in a statement.
The tax office refuses to comment due to a policy of not discussing individual cases.
Australian tax and crime investigators have fought Hogan in a five-year legal battle in Australian and U.S. courts to investigate evidence he used offshore bank accounts to conceal earnings after his low-budget "Crocodile Dundee" movie became an international hit in 1986.
Hogan has denied wrongdoing and has not been charged with tax evasion.
In an interview Tuesday with the television show "A Current Affair," Hogan said he couldn't disclose the exact bill for legal reasons, but said he was unable to afford even 10 percent of it.
"I actually came out here at the request of the Australian Crime Commission at my own time and expense to assist them with their inquires," he said in the interview. "If I was a tax evader, which I'm not, I must be the dumbest one in the world, because they gave me five years notice that they have seized every piece of paper that my tax advisers and lawyers and accountants have ever had. I kept coming back here."
Hogan lives in Los Angeles with his wife, "Crocodile Dundee" co-star Linda Kozlowski, and their 12-year-old son Chance.
The actor shot to fame in the U.S. after he appeared in an Australian tourism TV ad in the mid 1980s, in which he cheerfully offered to "slip an extra shrimp on the barbie."