Australian official rejects criticisms of China investor ban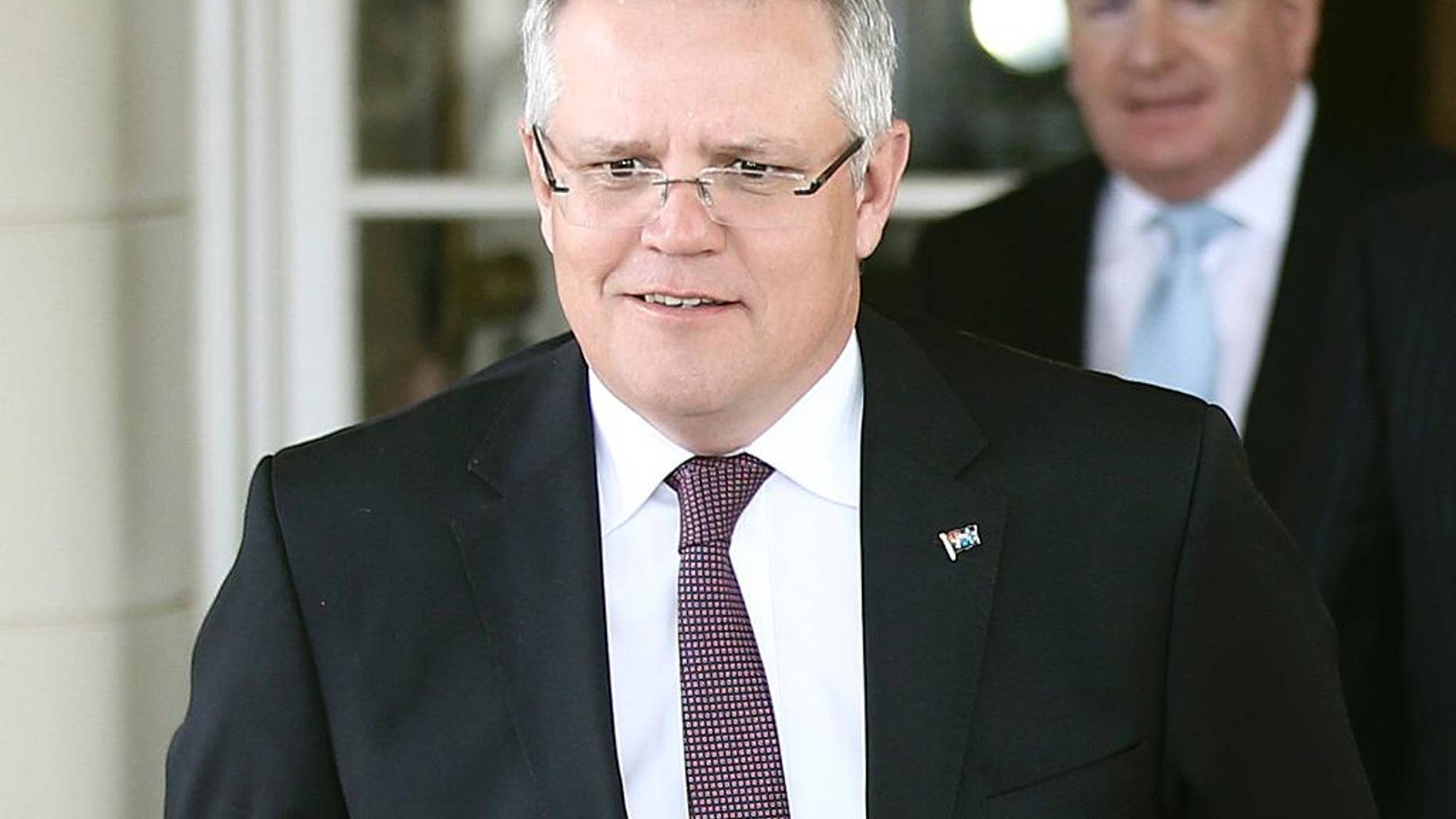 CANBERRA, Australia – Australia's treasurer on Friday rejected accusations that the true reason his government plans to ban Chinese bidders from leasing a Sydney electricity grid is to appease influential lawmakers with xenophobic views.
Treasurer Scott Morrison announced Thursday that he intends to block Chinese state-owned State Grid Corp. and Hong Kong-registered Cheung Kong Infrastructure Group from bidding for a 99-year lease over a 50.4 percent stake in Ausgrid because of classified national security reasons.
Critics including Bob Carr, director of the Sydney-based Australia-China Relations Institute and a former foreign minister, said the decision reflected the wishes of anti-establishment lawmakers who gained balance-of-power roles in the Parliament in elections in early July.
"The treasurer's decision ... is a huge concession — the first major policy sacrifice — to the Witches' Sabbath of xenophobia and economic nationalism stirred up in the recent federal election," Carr said in a statement. "The treasurer is conceding to economic populism in the Senate."
Morrison dismissed the views of Carr, who was a minister until 2013 in a Labor Party government which is now in opposition, as "complete nonsense."
"I don't trade on national security," Morrison told Australian Broadcasting Corp. He said his decision was consistent with the advice of Australian security agencies as well as the Foreign Investment Review Board.
The decision has been welcomed by Pauline Hanson, leader of the One Nation party that has four senators opposed to Asian and Muslim immigration as well as trade liberalization. They and other lawmakers not aligned with either the conservative government or Labor oppose Australia's free-trade deal with its biggest trading partner, China, and want tighter foreign investment rules.
The deal for the New South Wales state-owned electricity network would have earned more than 10 billion Australian dollars ($7.6 billion).
Morrison said his decision was "not country-specific."
"The assumptions and the extensions that are being drawn by some in relation to this decision are misplaced, they're in accurate and in some cases, mischievous," he said.
Some security analysts said a Chinese-controlled Ausgrid could become vulnerable to being shut down by cyberattack as hackers linked to Russia had done in the Ukraine in December, blacking out more than 225,000 people.
China's state-run Xinhua News Agency criticized the Australian decision and a recent move by Britain to delay a decision on a new nuclear power plant backed by Chinese investment. It said that although China's "dramatic development, huge population and unique culture" may cause concern for some countries, it could also result in "China-phobia."
Chinese foreign investment, particularly from state-owned companies, has become increasingly contentious in Australia as China takes a more aggressive stance in territorial disputes in the South China Sea.