Australia cops eye terrorism in stabbing rampage leaving 1 dead, 2 injured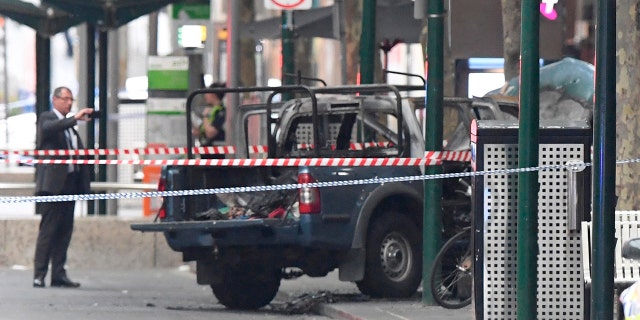 A knife attack that left one dead and two others wounded Friday in Australia's second-largest city in the middle of rush hour is linked to terrorism, police said.
The standoff in Melbourne came after police responded to reports of a burning vehicle. Officers were confronted by a man "brandishing a knife and threatening them," while passers-by alerted police that people had been stabbed, Victoria state police Superintendent David Clayton, said.
The suspect, who wasn't immediately identified, was shot by police and later died at a hospital. Officers tried to "talk the suspect down" and used a Taser before shooting him, Sky News Australia reported.
The man, who was originally from Somalia, was known to the police and the incident is being treated as terrorism, Victoria state police Commissioner Graham Ashton said.
It wasn't clear whether the man deliberately set the vehicle on fire, Ashton said. There were gas canisters inside the vehicle, according to Sky News.
The Islamic State terror group claimed responsibility for the attack through its propaganda wing, according to SITE Intelligence Group. However, terror organization didn't offer any evidence.
The two wounded stabbing victims were in the hospital. One had a head injury and the other suffered a neck injury, according to The Age. Their conditions weren't made known.
The Associated Press contributed to this report.