August arrival of first UN troops for Sudans' border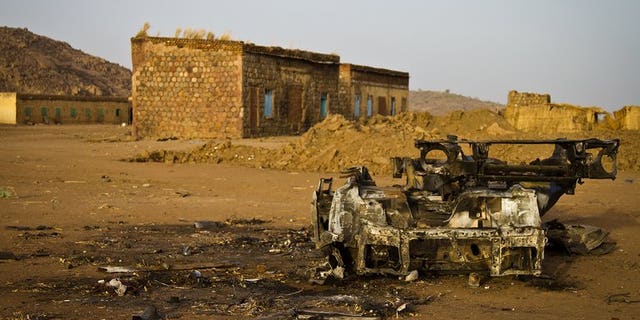 KHARTOUM (AFP) – An advance party of UN troops who will support the monitoring of a buffer zone along the disputed Sudan-South Sudan border should arrive by August, the top UN peacekeeper said on Thursday.
They will be among more than 1,000 Blue Helmets who will eventually protect the border monitors, Herve Ladsous, the UN's Undersecretary General for Peacekeeping, told reporters in the Sudanese capital.
"We are in the process of deploying an additional battalion," he said.
While the first troops are expected next month, the rest "will be deployed as quickly as possible," to activate the border monitoring, Ladsous added.
"Because that is a crucial way to contribute to confidence between the two parties on that very long, 2,200 kilometres (1,364 miles), and very complicated border."
The troops with special border duties will be part of the UN Interim Security Force for Abyei (UNISFA), one of the contested border regions.
After months of intermittent clashes, Sudan and South Sudan agreed in early March to detailed timetables for normalising relations by setting up the border buffer zone and implementing eight other key pacts, including an oil deal.
Last month Khartoum said it was suspending all the agreements over alleged South Sudanese support for rebels in the north.
But vice-presidents of the two countries met in Khartoum this week and committed to ease tensions.