Attack in Nice: Student group from Puerto Rico caught up in Bastille Day attack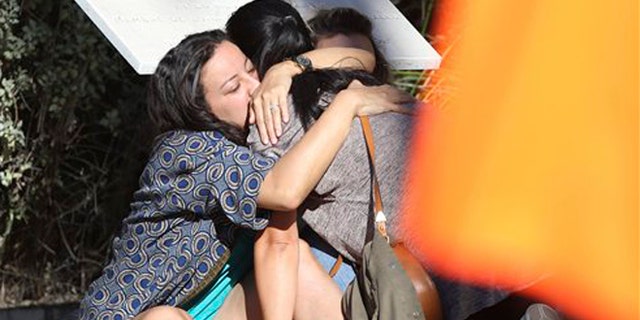 NEWYou can now listen to Fox News articles!
A group of 50 high school students from Puerto Rico were caught up in the terror in Nice, France, on Thursday night, while their parents were frantically trying to find out the whereabouts of their children.
The kids, who are from a number of schools throughout Puerto Rico, are on a European tour, and they were enjoying a night out, watching the fireworks display in honor of Bastille Day, when chaos broke out – with shots and a truck crashing into crowds of people in an apparent terrorist attack that left 84 dead and another 50 seriously wounded.
Angel Rotger, spoke to NBC Latino, saying he'd gotten a text from his daughter, Adriana, 16, telling him she was safe.
Camelia Garrido said her son texted her to say he was hearing shots and his group had taken refuge in a restaurant. She was able to stay in touch "in real time" with her son, which made an unbearably tense situation easier.
"Thank God they had all turned on phones and were texting," said Garrido.
Parents, teachers and chaperones stayed in continuous communication through the horrific ordeal.
José Leavitt, a teacher at the Academia del Perpetuo Socorro, a Catholic school in San Juan, began organizing 40 years ago the annual trip for students entering their junior years.
The student group left France on Friday, heading to Spain.
Like us on Facebook
Follow us on Twitter & Instagram