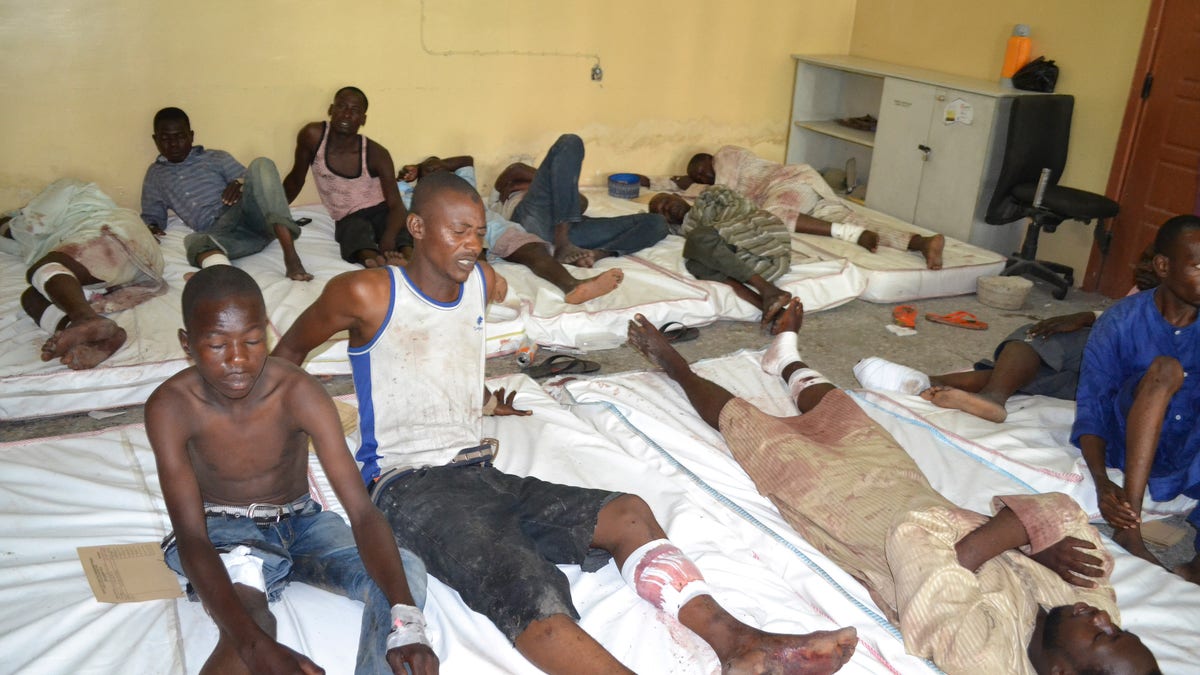 At least 54 people were killed and 90 were wounded in a three-bomb attack in northeast Nigeria, local police reported Monday.
The multiple bomb attack occurred in Maiduguri—the capital of Borno state-- Sunday night. There are conflicting reports on casualties but Reuters has reported at least 54 dead.
Although there's been no official claim of responsibility, police suspect Islamic extremists are behind the deadly explosions.
"A suspected Boko Haram suicide bomber detonated improvised explosive devices at a mosque," police spokesman Victor Isuku told Reuters.
Boko Haram has recently resorted to hit-and-run tactics after the Nigerian military recaptured territory once held by the militants. At least 20,000 people have been killed in Boko Haram's six-year-old uprising which has displaced 2.1 million people across three countries.
The Associated Press contributed to this report.