At least 12 killed in joint US-Afghan raid targeting suspected Al Qaeda member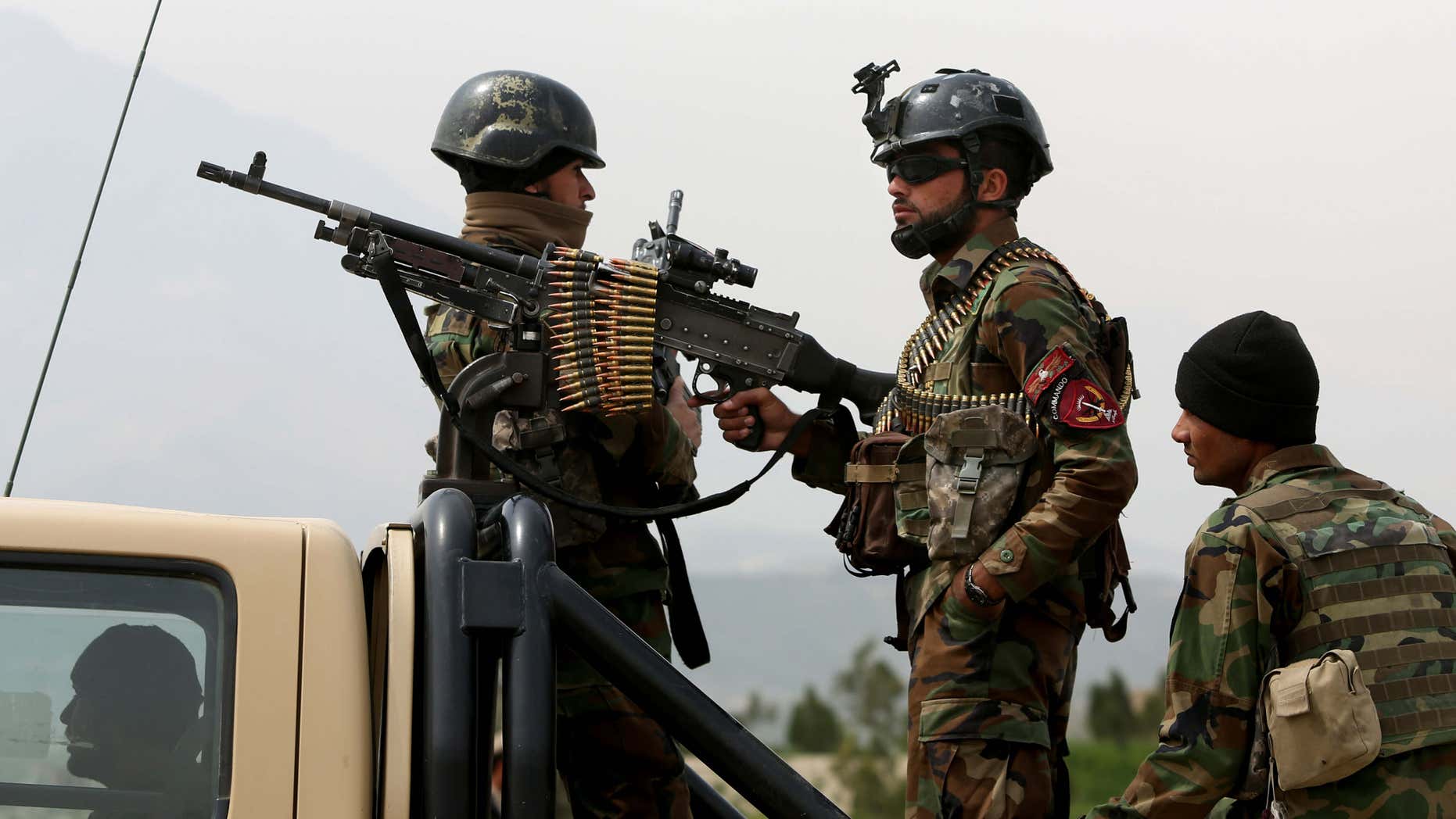 Twelve people, including three children, were killed when Afghan and U.S. forces conducted a raid on the house of a suspected Al Qaeda member in east Afghanistan, according to a confidential report and people familiar with the matter.
The Wall Street Journal reviewed an Afghan interior ministry incident report that detailed the early Friday operation in eastern Logar province. The report said the operation was conducted by coalition forces, a term used to refer to the U.S. force that maintains a presence in the country and works with the Afghan army. It didn't detail whether Afghan forces were present.
A U.S. coalition member said the operation was jointly conducted by Afghan and U.S. military forces. The Afghan defense ministry declined to comment.
The report said the night raid targeted a suspected Al Qaeda operative named Abu Abdullah. The operation took place in Kharwar district, an insurgent stronghold. Two people were seized at the house along with weapons, phones and a fake passport, the report said.
No further details on the intended target were provided, but overnight raids are a cornerstone of Afghan and coalition efforts to defeat the Taliban and other militant groups, including Al Qaeda and a local affiliate of Islamic State. The operations aim to take out powerful commanders, leaving lower ranks in disarray.
The number of casualties from Friday's operation was unusually high compared with others carried out in recent months, based on information gathered from Afghan witnesses of previous raids.
The report didn't detail how the deaths occurred. It said the children were among seven ethnic Chechens killed at the house.
Extremist members of Chechnya's rebel movement adhere to ideas tied to jihad and the creation of an Islamist state. Afghan and foreign officials say as many as 7,000 Chechens and other foreign fighters could be operating in the country, loosely allied with the Taliban and other militant groups.
An American spokesman for the NATO force that maintains a presence in the country said the mission was aware of the civilian casualty allegations and that U.S. officials were investigating.
There were contradicting reports about how many people were killed and who had conducted the raid. Saleem Saleh, spokesman for the governor of Logar, said three Afghans and seven Chechens died. He said the operation was carried out by Afghan forces and there were no children among the dead.
The raid comes as Afghan and U.S. officials say the Taliban has intensified an offensive near the northern city of Kunduz, raising fears it could once again fall to the insurgents.