At least 1 million evangelical Christians march in Brazil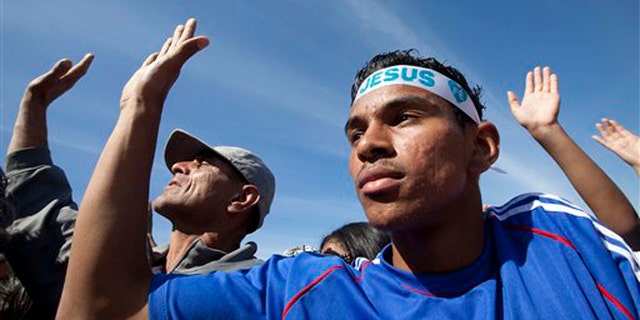 SAO PAULO – Brazilian police say at least 1 million evangelical Christians are taking part in Saturday's annual "March for Jesus" in Sao Paulo.
The event is organized by the Reborn in Christ Church and draws faithful from hundreds of Protestant churches in Brazil, which is the world's largest Roman Catholic country.
Police Capt. Luis Fernando Otaviano says that "the number of people participating is extremely high -- at least 1 million."
Organizers have described the march as the "largest Christian event in the world," saying they expected at least 5 million people to rally behind 15 sound trucks and attend religious music shows likely to last well into the night.