Assad says Syria will allow access to chemical sites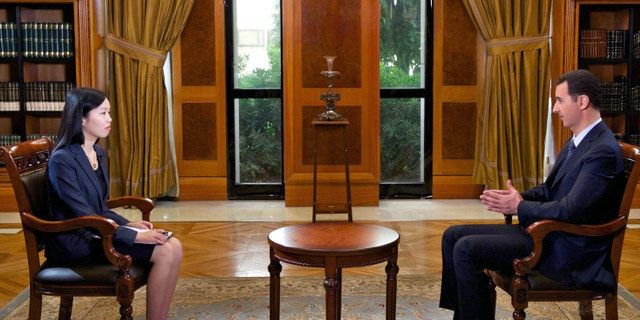 DAMASCUS, Syria – Syrian President Bashar Assad says his government will allow international experts access to its chemical weapons sites but that rebels might block them from reaching some of the locations.

In an interview with Chinese state TV broadcast Monday, Assad said Damascus is dedicated to implement a Russia-U.S. agreement to surrender its chemical weapons to international control.

Assad also said the Syrian government has already handed over a list of chemical weapons to an international agency policing chemical weapons.

He says his government won't have "any problem" taking experts to sites where the weapons are kept but some places might be difficult to reach due to ongoing fighting or the "local security situation."

He says: "I'm referring to places where militants exist. Those militants might want to stop the experts' arrival."