As Obama heads to Africa, Kenya eyes ICC trial impact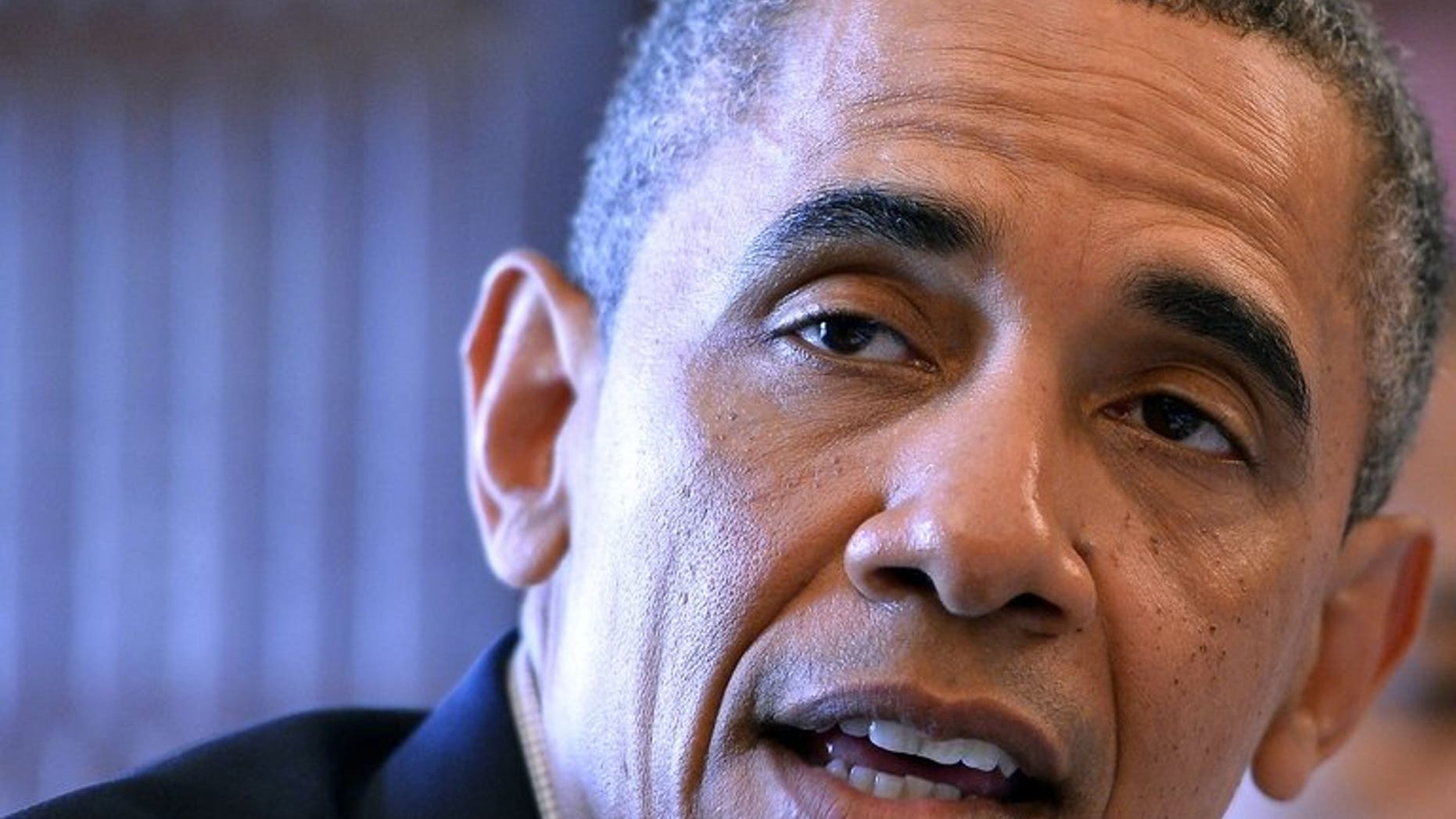 NAIROBI (AFP) – Kenyans, compatriots of the father of US President Barack Obama, are perhaps some of his most ardent supporters in Africa.
But Obama's skipping of Kenya on an Africa tour later this month, against a backdrop of upcoming crimes against humanity trials of its leaders, has not only sparked disappointment but also highlighted Nairobi's diplomatic quandary.
The 44th US president will leave on his third official African visit on June 26, touring Senegal, South Africa and Tanzania, but his itinerary bypasses Kenya.
Kenyan President Uhuru Kenyatta and Vice President William Ruto, elected in March, both face trial at the International Criminal Court (ICC) for their alleged roles in orchestrating deadly violence that left more than 1,000 people dead in the aftermath of the 2007-8 polls.Kenyan officials have been quick to point out they do not view Obama's African itinerary as a snub.
"America, just like Kenya, is an independent country and its president has the democratic right to visit wherever he wants," Kenyan government spokesman Muthui Kariuki said.
"Kenya is moving on with its development agenda and we continue to be part of the league of nations. We are not worried that he is not coming to Kenya. We are fine."
A US administration official said on condition of anonymity that Kenyatta's election had been a complicating factor in setting Obama's schedule in Africa, but Kariuki dismissed such reports.
"There have been rumours that President Obama is avoiding Kenya because of the ongoing ICC cases," he said. "These are unfounded accusations."
On Thursday, the ICC postponed Kenyatta's trial start until November 12, but had the earlier date of July 9 stood and Obama had visited Kenya, his trip would have come just days before Kenyatta was due to fly to The Hague.
"Clearly it may not be in the interests of the US administration to meet with our government until they address the issues awaiting them at The Hague," said Kenyan High Court lawyer Willis Otieno.
"Bearing in mind the historic connections linking Obama to Kenya, the decision obviously presents a very bad picture for the country," he added.
Kenyatta is the second African head of state to face trial at the ICC, after Sudanese President Omar al-Bashir, who is wanted for genocide charges.
"America's president may be half Kenyan but he is not sentimental about it," Richard Dowden, director of the Britain's Royal African Society, wrote in a recent article.
"Contact with Kenya by countries who have ratified the ICC charter will be reduced to a minimum - essential business only."
Still, Nairobi has proved wrong critics who warned ahead of March elections of diplomatic isolation should Kenyatta win.
Since his win, the new president has visited not only regional powers Ethiopia and South Sudan, but also Britain, to attend a conference on Somalia.
The ICC cases -- used to rally nationalist votes during the elections -- have also seen Kenyatta win overwhelming backing from the African Union, whose members came together at a summit meeting last month to voice their opposition to the trials.
But while the cases have drummed up domestic and regional support, the trials remain a diplomatic hurdle for others.
Kenya is a regional economic and strategic hub, and Western governments have "a difficult task in balancing their policy of 'essential contact' only... with managing their bilateral interests" with Nairobi, the International Crisis Group (ICG) wrote in a recent report.
Tom Maliti, a Kenyan journalist with the ICC Kenya Monitor website, backed by the Open Society Foundations, said that there had been "an expectation Obama would visit in his second term", adding that the visit to Tanzania "can be characterised as a snub."
"Some groups of Kenyans will be disappointed," he said, adding it reflected Kenya's "complex history with its Western allies."
Both Kenyatta and Ruto deny the charges against them and have agreed to cooperate fully with the ICC.
Major problems would arise only if they choose to end cooperation, something there has been no indication of yet.
For most Kenyans, the lack of an Obama visit may be a disappointment, but they point out that he visited Kenya in 2006, shortly after he was elected to the Senate.
"He'll be welcome when he does come again, but I can understand why he might think now is not the best time for a visit here," said student Brian Ohun, drinking in a Nairobi bar.
"Anyway, most people will think the traffic is bad enough in Nairobi as it is without an Obama visit."