As many as 200 anti-government activists arrested in Cuba, dissidents say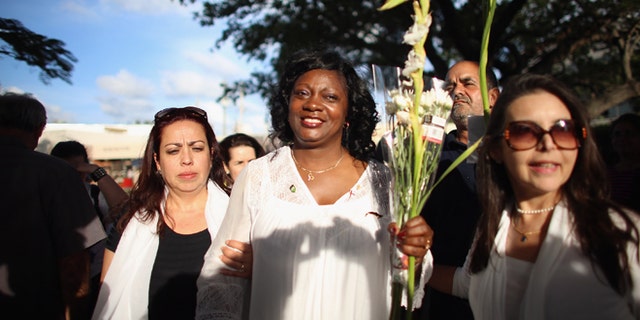 HAVANA (AP) – Cuban dissidents say that more than 100 anti-government activists have been arrested and they are awaiting word Monday on how many have been released.
Berta Soler, leaders of the group Ladies in White, said that 53 members of her group and 36 other dissidents were arrested Sunday during the group's traditional march through Havana after Sunday Mass.
Elizardo Sánchez, head Cuban Commission for Human Rights and National Reconciliation, one of the country's largest human rights groups, said that between 150 and 200 dissidents had been arrested across the country Sunday.
U.S. Assistant Secretary of State Roberta Jacobson said on Twitter that the U.S. is "concerned about violent silencing of peaceful voices for change." She meets with Cuban officials Friday for the second round of talks on re-establishing diplomatic relations.
Like us on Facebook
Follow us on Twitter & Instagram