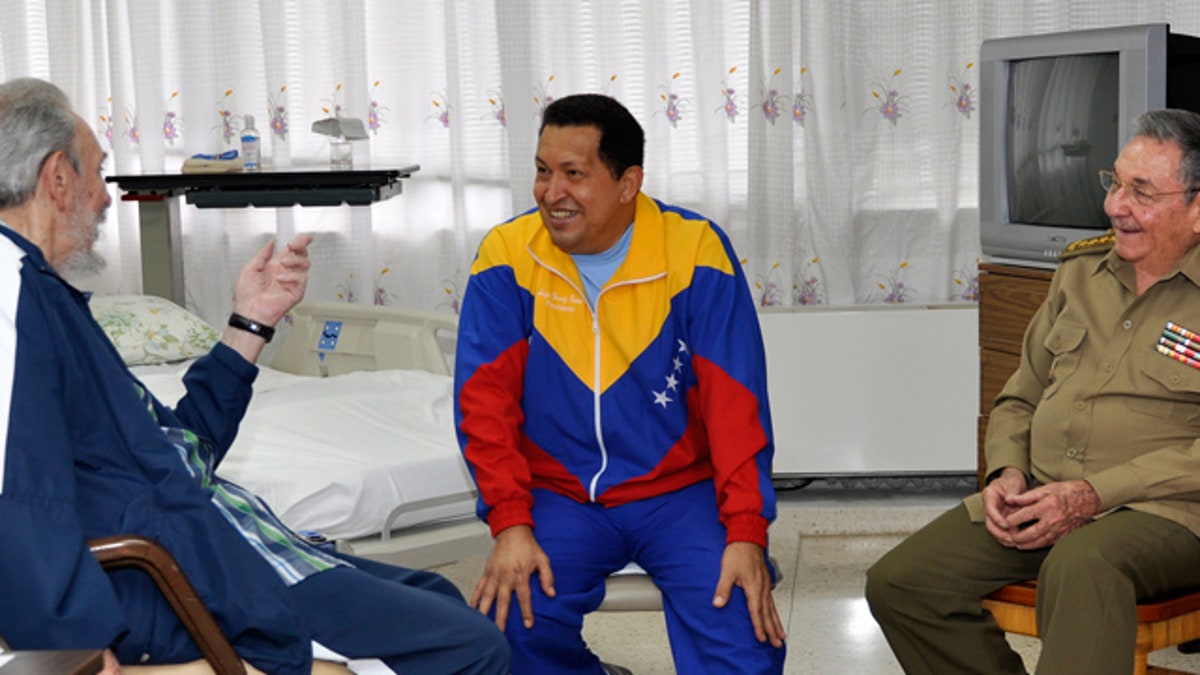 CARACAS, Venezuela -- Allies of President Hugo Chavez assured Venezuelans on Monday the leftist leader is firmly in control of the country and improving after emergency surgery in Cuba, comments meant to dampen speculation about his health.
Pro-Chavez lawmaker Cilia Flores told state television that Chavez "is fulfilling all of the responsibilities" under the constitution, and said she had spoken to him earlier in the day.
"He's energetically giving us instructions," she said.
Defense Minister Carlos Mata Figueroa, meanwhile, told the state-run newspaper Ciudad Caracas that Chavez is "genuinely recovering" following surgery for a pelvic abscess on June 10. In comments published Monday, he said Venezuela's military "is asking God for his quick recovery."
Mata Figueroa, an army general, said soldiers are eager to see Chavez return to Venezuela before July 5 celebrations marking the 200th anniversary of the South American nation's independence from Spain.
Opposition leaders have accused Chavez of failing to fully inform Venezuelans about his health, saying the president's condition should not be shrouded in secrecy.
Despite assurances from top government officials and close relatives that the 56-year-old Chavez is recuperating, the president's silence and seclusion since the operation have spurred growing speculation he might be seriously ill.
Flores, the congresswoman, rejected that idea and demanded critics "respect the president's right to recuperate, the right he has to follow medical instructions."
Nobody has heard Chavez speak publicly since he told Venezuelan state television by telephone two days after his surgery that he was quickly recovering. He said medical tests had showed no sign of any "malignant" illness.
It remains unclear when he will return to Venezuela.
Chavez's Twitter account carried three messages Saturday, but it has not provided any information about his health.