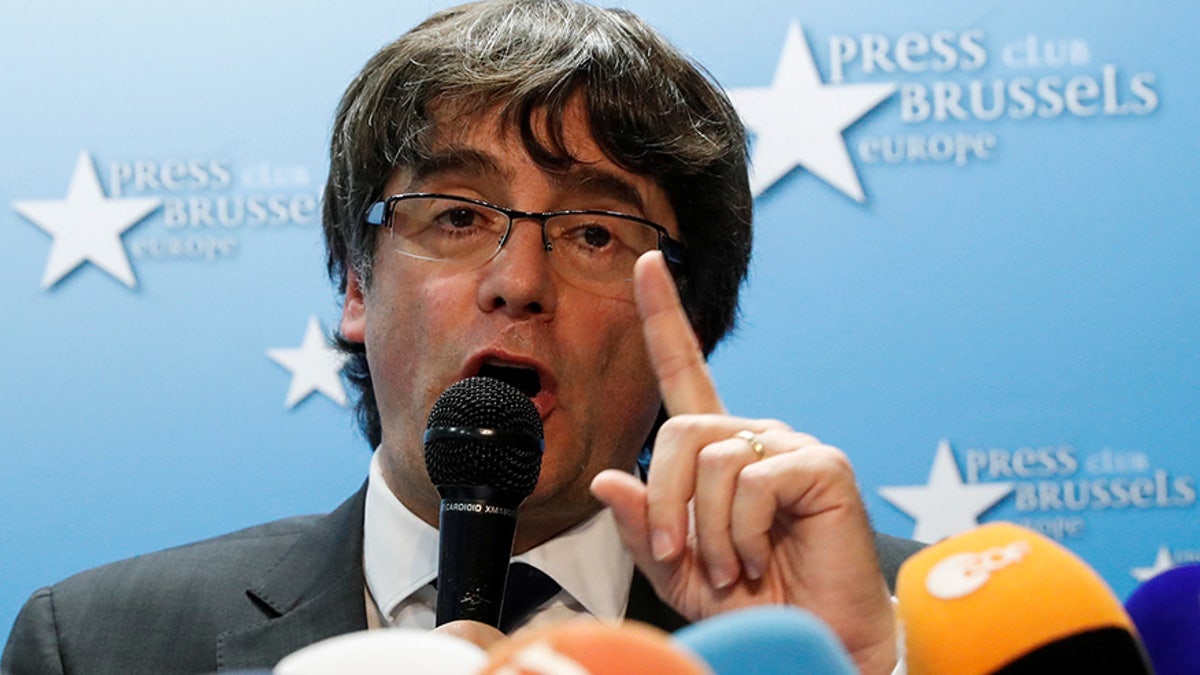 A Spanish prosecutor has sought an international arrest warrant for ousted Catalan regional leader Carles Puigdemont after he failed to appear in a Madrid court for questioning.
The prosecutor asked a National Court judge to issue an arrest warrant for four of Puigdemont's ex-ministers, who also failed to show up to answer questions in a rebellion probe following Catalonia's regional parliament's declaration of independence from Spain on Oct. 27.
The ex-Catalan leader defied a court order to appear in Madrid and instead sought refuge in Belgium earlier this week.
A Belgian lawyer representing the sacked Catalan president said Wednesday he was seeking to have Puigdemont questioned in Belgium.
"He is not going to Madrid, and I suggested that they question him here in Belgium," the lawyer, Paul Bekaert, told The Associated Press.
After his no-show, the president of the Spanish Supreme Court said the court would seek a European arrest warrant.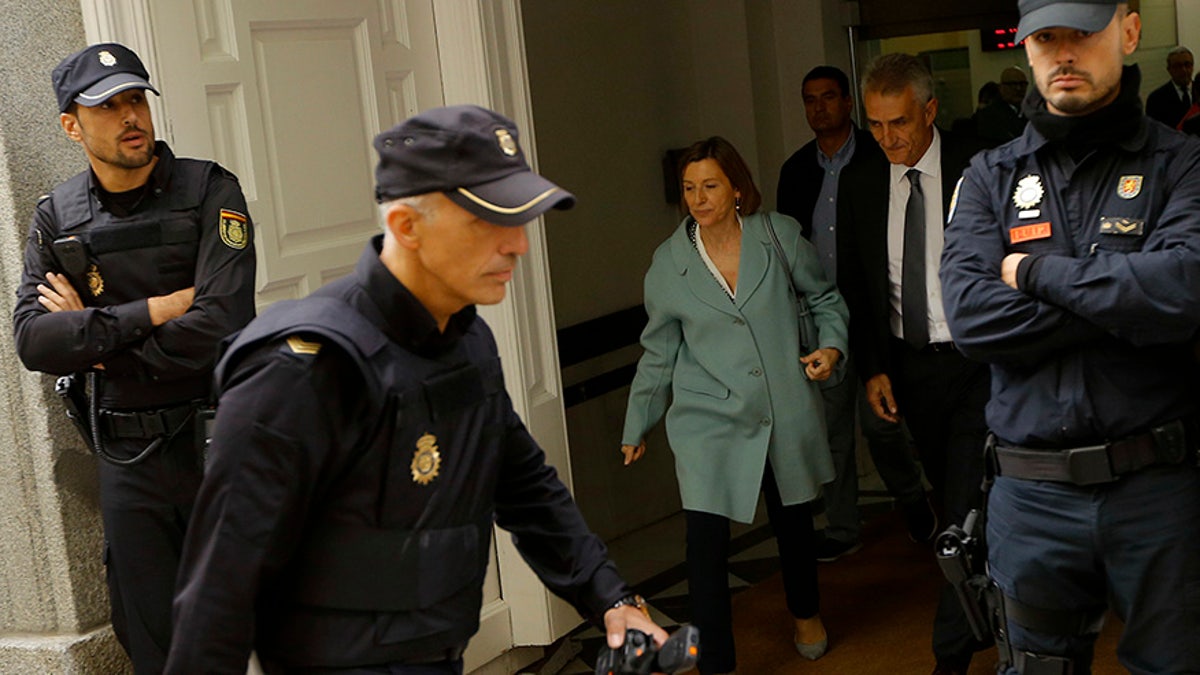 Meanwhile, a judge has ordered nine ex-members jailed while they are investigated on possible charges of sedition, rebellion and embezzlement.
Investigative magistrate Carmen Lamela issued the ruling on Thursday at the request of prosecutors. The judge set bail for one of the nine former members of the Catalan Cabinet, saying he would be freed if he pays bail of 50,000 euros.
Six Catalan lawmakers appeared Thursday for a parallel session in the Spain Supreme Court. They were given a week to prepare their defenses and instructed to return for questioning on Nov. 9.
In all, 20 regional politicians are being investigated on possible charges of rebellion, sedition and embezzlement for declaration of secession the Parliament of Catalonia made on Oct. 27. The crimes are punishable by up to 30 years in prison under Spanish law.
Spain took the unprecedented step of triggering constitutional powers, allowing it to take over running Catalonia following the region's declaration of independence. Madrid dismissed the Catalan Cabinet, dissolved the regional parliament and called a new regional election for Dec. 21.
Javier Melero, a lawyer representing some of the separatist lawmakers investigated in the Supreme Court, criticized Puigdemont and the four ministers who skipped court. He said their actions would be damaging for his clients, three lawmakers who are members of Puigdemont's PDeCAT party.
"Not being at the service of the judiciary when you are summoned is always damaging for the rest of those being investigated," Melero said.
The Associated Press contributed to this report.