Arrest order issued for vice president of Honduran Congress on fraud charges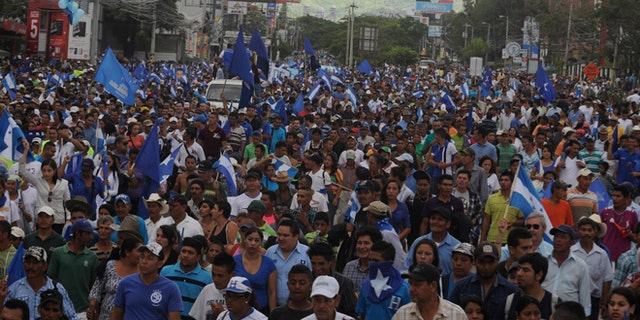 TEGUCIGALPA, Honduras (AP) – Honduras' Supreme Court has ordered the arrest of the vice president of Congress and 15 other people accused of defrauding the country's health care system in a corruption scandal that has sparked large street protests.
Court President Jorge Rivera said Tuesday the arrest warrant for lawmaker Lena Gutiérrez, her father, two brothers and 12 others was issued to prevent them from leaving the country.
Gutiérrez is a member of the governing National Party and has said she will prove her innocence. She and her family she own Astropharma, a company described as a wholesaler of medicines made by pharmaceutical companies.
The scandal involves alleged embezzlement that cost the Social Security Institute as much as $120 million. At least some of the money allegedly went to finance governing party political campaigns.
Like us on Facebook
Follow us on Twitter & Instagram