Arrest of Gulf Cartel leader sparks gunfights and roadblocks near U.S.- Mexico border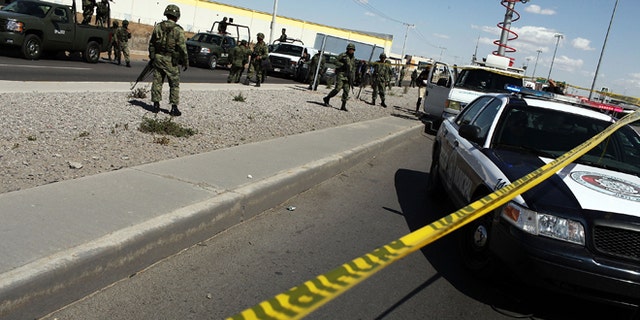 Authorities say the arrest of the man who headed the once powerful Gulf Cartel sparked the gunfights and blockades of burning vehicles that left at least three people dead near Mexico's border with the United States.
The arrested leader was identified as José Tiburcio Hernández Fuentes, who stepped into the cartel's leadership vacuum as the group was steadily losing influence with the arrests of key members.
National Security Commission head Monte Alejandro Rubido says the Friday violence in Reynosa, across the border from McAllen, Texas, followed the arrest of Hernández Fuentes and three other suspected members of the group as their comrades tried to free them.
Rubido said Saturday that Hernández Fuentes has been hard to capture because he has used more than eight false identities.
Officials said roads in Reynosa were blocked with vehicles set on fire by gunmen.
The state government said three armed men had been killed in the confrontations. Authorities said the situation was brought under control by late afternoon.
The U.S. consulate in Matamoros issued a message urging U.S. citizens to take precautions because of "several firefights and roadblocks throughout the city of Reynosa." The city government posted a warning on its Twitter site recommending motorists avoid several areas, including the highway leading to the nearby city of Matamoros.
Warring factions of the Gulf cartel in Reynosa and Matamoros, known as the Metros and the Ciclones, have been fighting turf battles around the two cities.
Based on reporting by The Associated Press.
Like us on Facebook
Follow us on Twitter & Instagram