Argentinian human rights group identifies 121st person taken as baby during 'Dirty War'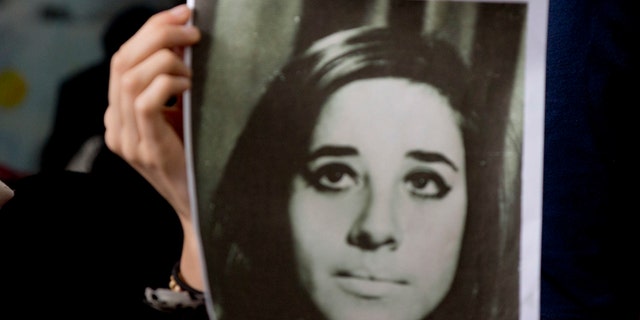 NEWYou can now listen to Fox News articles!
BUENOS AIRES, Argentina (AP) – DNA tests have determined the identity of another person taken from parents by Argentina's former dictatorship, bringing the number of such cases to 121, a human rights group said Wednesday.
The identity of the man was not released. But the human rights group Grandmothers of the Plaza de Mayo said he is the biological son of leftist activists Ana Maria Lanzillotto and Domingo Menna, who were taken away by dictatorship agents in 1976.
Lanzilloto was eight months pregnant at the time and gave birth in captivity. The couple has not been seen since.
Former military and police figures have been convicted of organizing the theft of babies from political prisoners who were detained and often executed.
Human rights groups say about 30,000 people died or disappeared in Argentina's 1976-1983 dictatorship.