Argentine president leaving politics when term ends, defying speculation about congress bid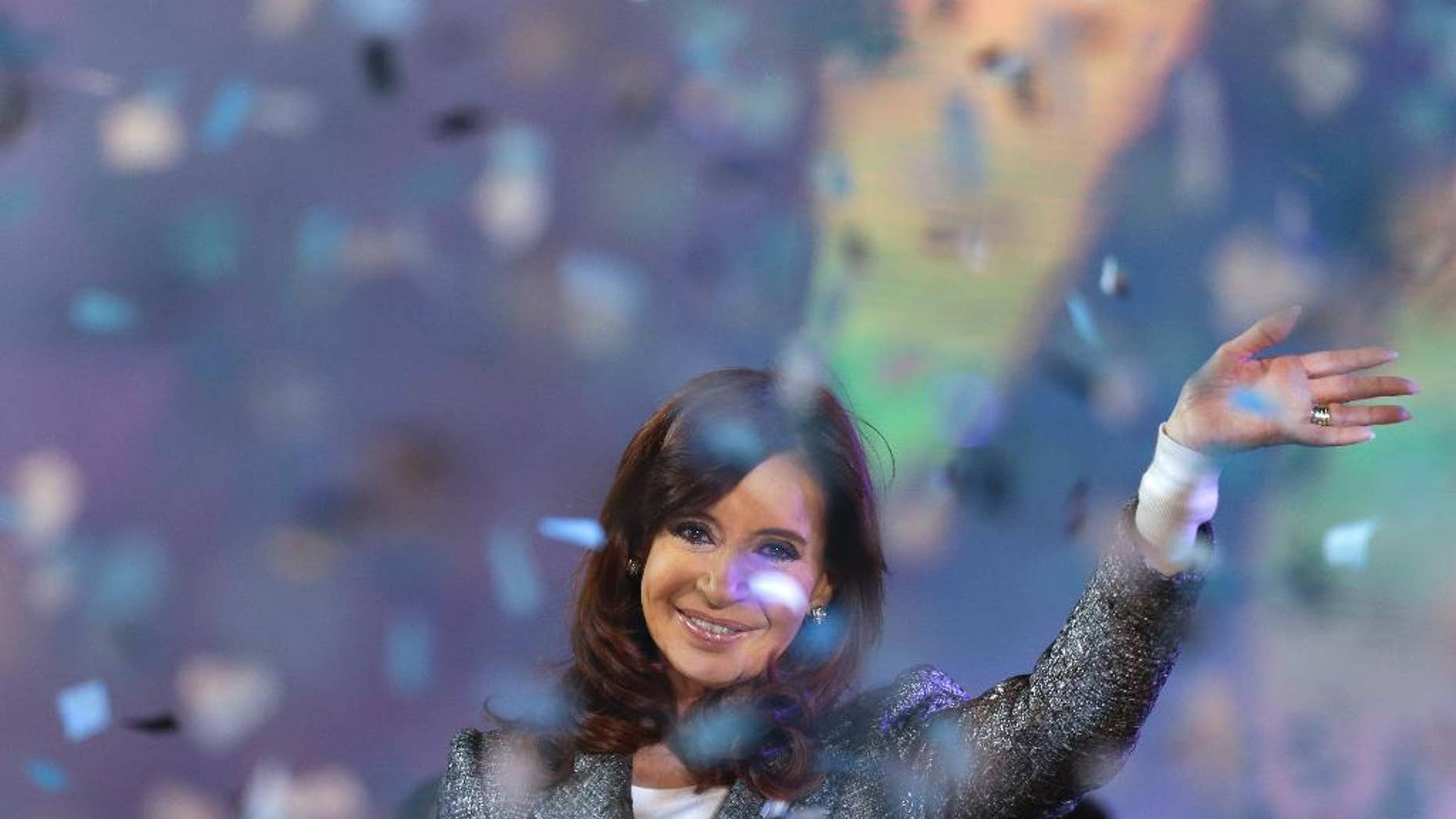 BUENOS AIRES, Argentina – President Cristina Fernandez of Argentina will be putting aside politics when her second term ends Dec. 10, defying recent speculation she might run for congress.
With the passage of the filing deadline at midnight Saturday, Fernandez's name did not appear on any list of candidates. She is barred by Argentina's constitution from seeking a third presidential term.
Expectations had been rising that Fernandez might not be willing to get out of politics completely after holding public offices for more than two decades and could decide to lead the congressional slate in Buenos Aires province.
Her son Maximo Kirchner, however, is seeking a seat in the House of Deputies for Santa Cruz province. He is the son of Fernandez and the late Nestor Kirchner, who preceded his wife as president.