Argentine navy submarine found 2,600 feet deep in Atlantic one year after disappearing
NEWYou can now listen to Fox News articles!
A submarine that went missing over a year ago together with 44 crewmen aboard has been found, the Argentinian navy said early Saturday.
The ARA San Juan submarine disappeared on Nov. 15 last year, sparking an international search operation assisted by the United States and other countries.
The discovery of the sub was announced just days after families of the missing sailors held a one-year commemoration, with Argentinian President Mauricio Macri promising the families that he will find "the truth" about the submarine.
The submarine was detected more than 2,600 feet deep in the waters off the Valdes Peninsula in Argentine Patagonia, the navy's statement said.
BULLETS THAT DON'T MISS, WEAPONIZED INSECTS AND MORE: INNOVATIONS FROM DARPA, AMERICA'S SECRET LAB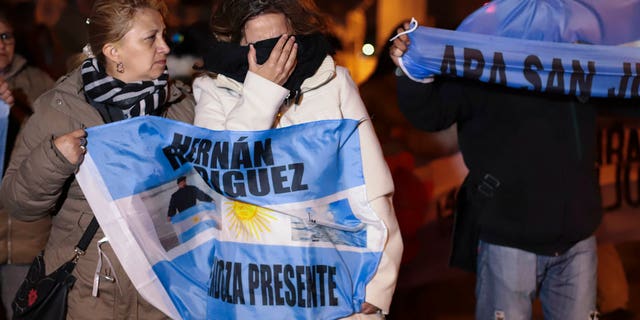 It said the navy made a "positive identification" by a remote-operated submersible belonging to American ship Ocean Infinity, which famously was involved in the hunt for MH370 plane.
Navy spokesman Rodolfo Ramallo said the discovery was made thanks to the company that "decided to do a new search and, thanks to God, it was able to find the zone," according to Sky News.
"Now another chapter opens. From the analysis of the state in which the submarine has been found, we will see how to proceed," he said.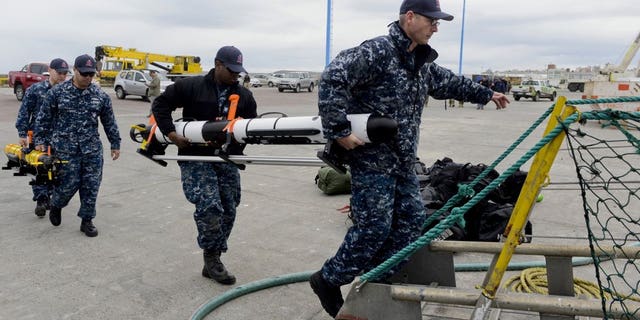 Oscar Aguad, Argentina's defense minister, said later that the navy lacks the submersibles with "modern technology" capable of rescuing the sub from the seabed. He said officials still need to determine the next steps.
The government of Argentina gave up on finding the sailors alive after the intense search, but the efforts to locate the vessel continued.
It remains unclear what exactly happened to the submarine and why it lost contact on its return to its base in the coastal city of Mar del Plata a year ago.
The navy previously stated that the captain of the vessel reported – the same day as the vessel went missing – that water entered the snorkel and caused one of the sub's batteries to short-circuit, though the issue said to be fixed at the time.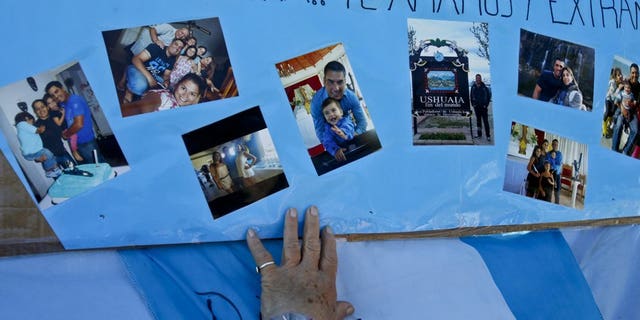 An explosion was later detected at the place where the sub was last heard, potentially caused by a "concentration of hydrogen" and the problem caused by the battery.
The missing vessel was a German-built diesel-electric TR-1700 class submarine commission in the 1980s. It was refitted between 2008 and 2014, costing around $12 million.
Experts say that such upgrades are risky as they require cutting the submarine in half and integrating different systems produced by various manufacturers. A small mistake in the process could lead to fatal consequences to the vessel and the crew aboard.
The Associated Press contributed to this report.