AP Interview: Kazakh banker fighting for regime change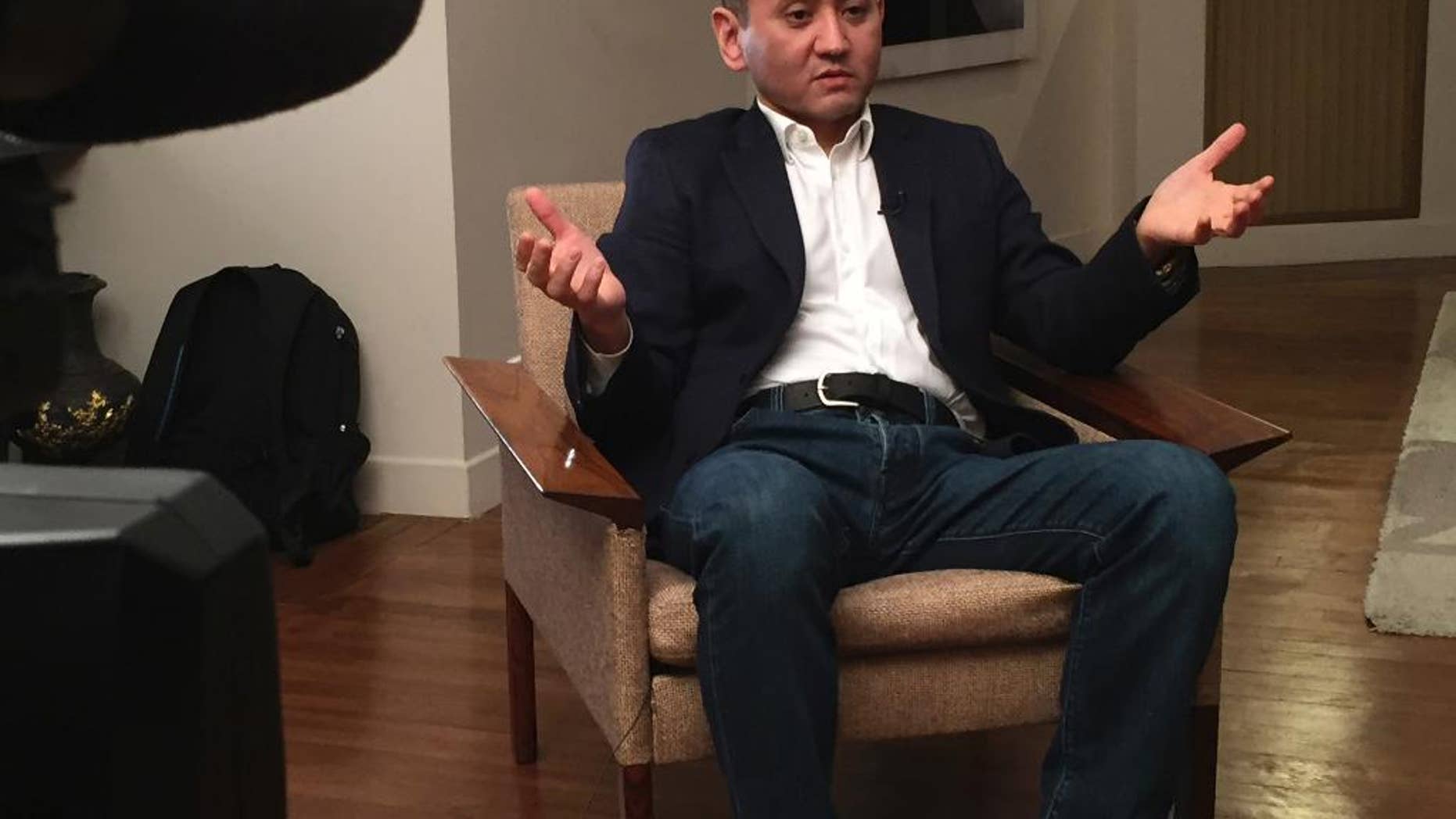 PARIS – Freshly freed from a French prison after years fighting embezzlement charges, Kazakh banker Mukhtar Ablyazov is pursuing what he calls his "life goal": regime change in his energy-rich Central Asian country.
The prospect looks dim. Kazakhstan is under the 27-year grip of a president close to Vladimir Putin, and many Kazakhs see Ablyazov as a corrupt tycoon.
Yet Ablyazov is undeterred. Days after being released from three years in prison, he told The Associated Press in an interview Thursday: "I want to change the country. I want for us to build a democratic country like in Europe, like in America."
He's emboldened by a decision by France's top administrative court, which ruled Friday against his extradition to Russia over the embezzlement charges, calling the request politically motivated.