AP Exclusive: Confidential paper outlines big powers nuke help offer to Iran at nuclear talks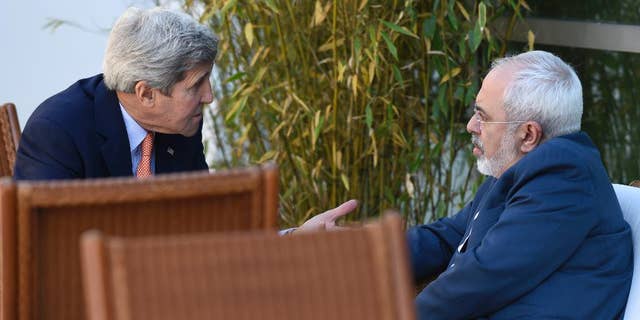 VIENNA – A confidential document obtained by The Associated Press shows that the U.S. and others negotiating a nuclear deal with Iran are ready to offer high-tech reactors and other equipment to Tehran if it crimps programs that can make atomic arms.
Beyond a pact limiting Iran's ability to make a nuclear weapon for at least 10 years, the U.S. and its negotiating partners hope to eliminate any grounds for Iran to argue that it needs to expand programs that could be used to make such arms once an agreement expires.
The draft reflects such aims. The document obtained Tuesday and entitled "Civil Nuclear Cooperation" promises to supply Iran with light-water nuclear reactors instead of its heavy-water facility, which would produce enough plutonium for several bombs a year if completed as planned.