Anti-Putin rock band has no regrets despite prison sentence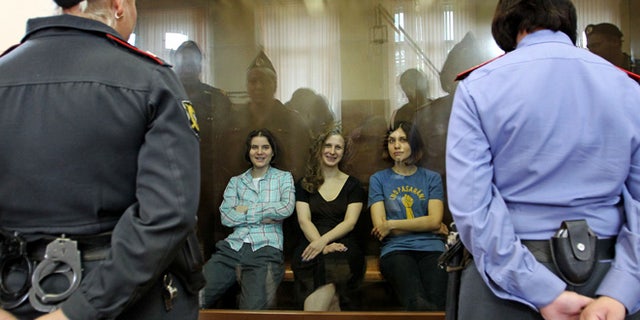 BERLIN – Jailed Pussy Riot member Nadezhda Tolokonnikova says she regrets nothing about the band's anti-government performance in a cathedral that got them convicted of hooliganism and sentenced to two years behind bars.
Tolokonnikova told Germany's Der Spiegel magazine in an interview released Sunday that her conviction with her two band mates were Russian President Vladimir "Putin's personal revenge" which served to put a global spotlight on his government.
She says, "I think the bottom line is that the trial against us was important because it showed the true face of Putin's system."
Der Spiegel said the performer's answers to the magazine's questions were provided through her lawyer, who is allowed to visit her in prison.
She says Pussy Riot's goal remains "a revolution in Russia."