Anti-Muslim tweet lands German minister in hot water with police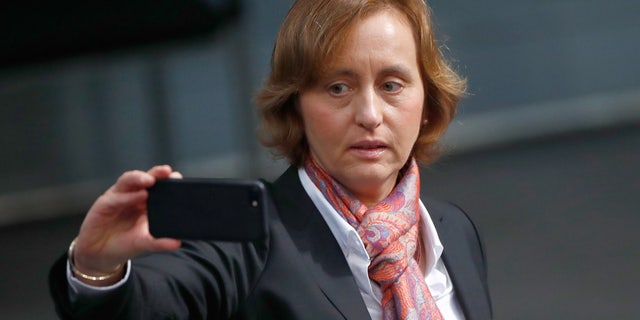 A well-known far-right minister in Germany is under fire after sending a tweet that police say flouted laws against "incitement to hate."
German police filed a complaint against Beatrix von Storch, deputy leader of the Alternative for Germany's parliamentary faction, over a tweet she sent on New Year's Eve.
"What the hell is going on with this country? Why is an official police site... tweeting in Arabic?" she wrote. "Did you mean to placate the barbaric, Muslim, gang-raping hordes of men?"
Von Storch's tweet—in response to a tweet from Cologne police that was in several languages, including Arabic—referenced the 2015 New Year's Eve celebrations in Cologne, which were marred by disturbing mass sexual assaults against women, mostly by migrant men.
MORE THAN 2,000 MEN REPORTEDLY ASSAULTED 1,200 WOMEN ON NEW YEAR'S EVE IN GERMANY
Cologne police told AFP its complaint alleges that the tweet flouted laws against incitement to hate.
Separately, prosecutors in the western city said they had received hundreds of complaints over the lawmaker's comment.
Von Storch's account was also blocked by Twitter for 12 hours following her post, and the tweet has since been removed.
She posted the same comment on Facebook, which then also took it down, citing "incitement to hate (paragraph 130 of the German penal code)".
Twitter and Facebook's tough stance came as an anti-online hate speech law went into effect in Germany on Jan. 1.
Social media companies that fail to remove illegal inflammatory comments could face up to 50 million euros ($60 million) in fines.
PROTESTERS DELAY OPENING OF GERMAN NATIONALISTS' CONVENTION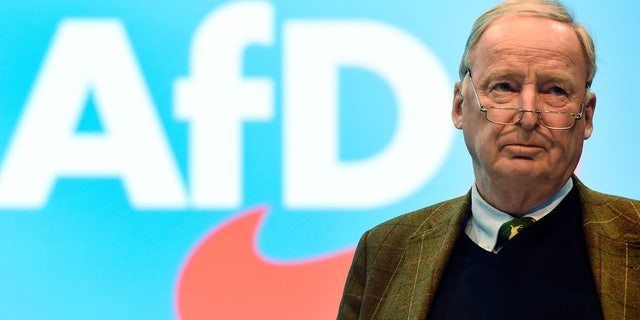 According to national news agency DPA, Alternative for Germany chief Alexander Gauland has taken aim at the new rules, saying that the regulations are "Stasi methods that remind me of communist East Germany."
Gauland, who is not active on social media, encouraged social media users to "keep publishing" the erased comments from von Storch.
A Cologne police spokesman said it was long-standing practice to send out information in several languages during large gatherings and events.
"We simply want people to be able to understand us," said the spokesman.
Alternative for Germany seized 92 parliamentary seats in the September elections—the strongest showing for a far-right party in the post-war era—as it capitalized on discontent over the more than one million asylum seekers who have arrived in Germany since 2015.