Anti-Government Protesters Storm Yemeni University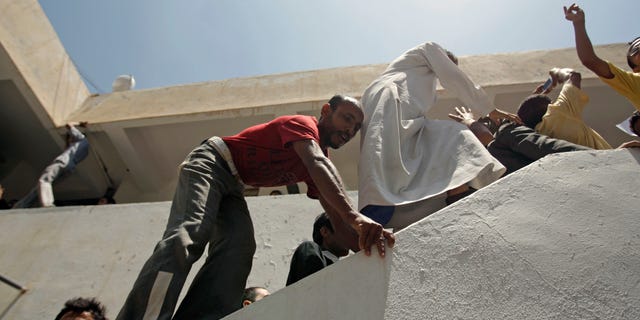 SANAA, Yemen -- Thousands of anti-government protesters in Yemen have stormed the capital's main university, preventing the first day of classes from beginning and tearing down pictures of the longtime leader whose ouster they seek.
The crowds are aiming to keep Yemen's protest movement alive as the school year begins. Protests since February have failed to push President Ali Abdullah Saleh from power.
Around the country, other schools were kept closed to students Saturday because many of the buildings are being used as outposts by government-linked gunmen and soldiers who defected to the opposition.
Also, more than 60 schools in southern Yemen are being used as shelters for people displaced by fighting between government troops and Islamic militants who have taken over several towns during Yemen's turmoil.