Annual carp catch across ponds in the Czech Republic means Christmas is coming soon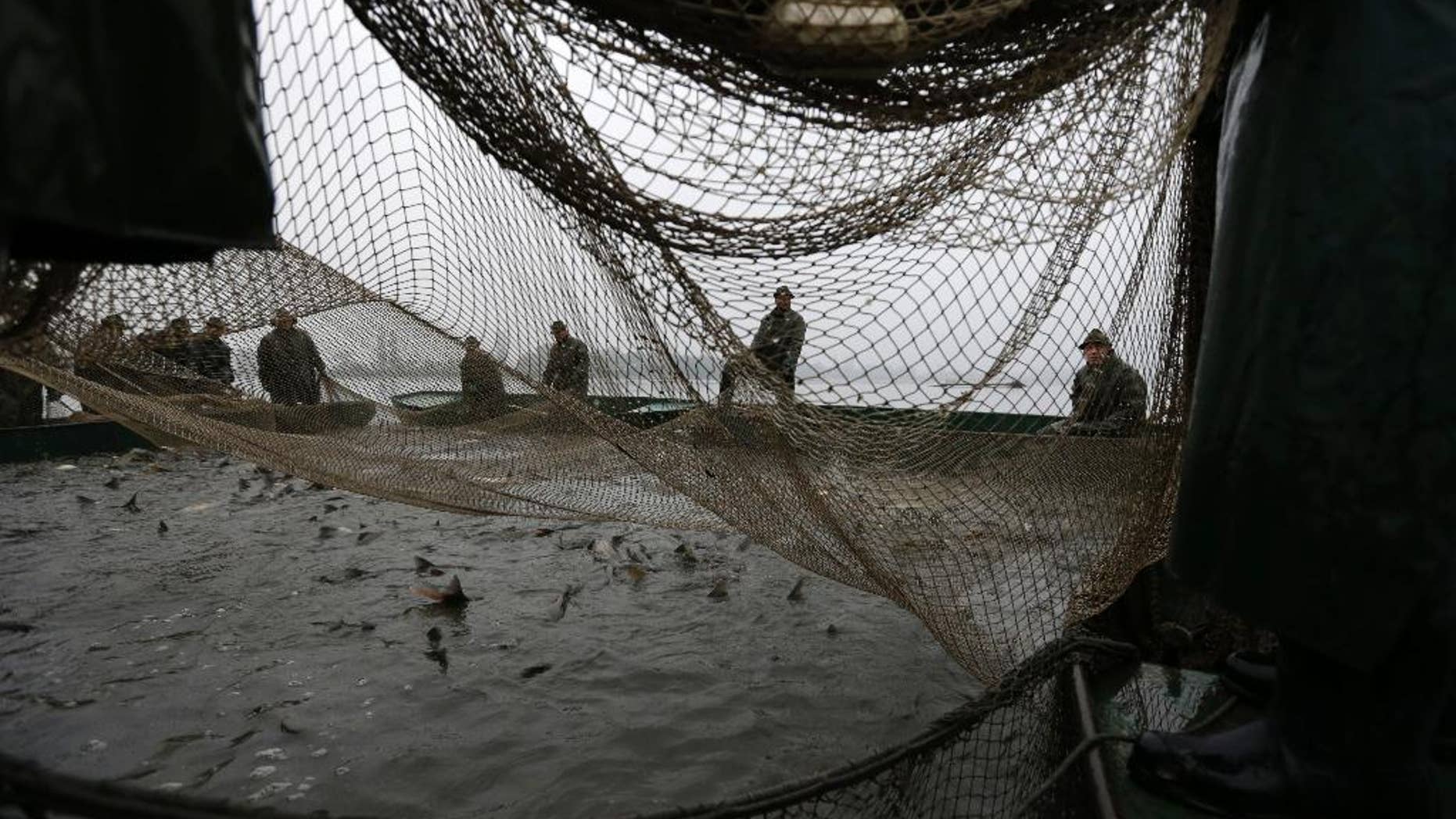 VRKOC POND, Czech Republic – It was a foggy weekend morning when fishermen in dark green waterproof gear lined the banks of this pond in the Czech Republic for a century-old tradition: catching carp for the Christmas markets.
Braving the morning chill, they waded into the dark water in southern Moravia, wielding nets to scoop up carp from the muddy natural pond. The brown, green or golden carp wriggled furiously as they were snared and brought to land while thousands looked on from the banks.
It's a scene played out across Czech Republic these days — the surest sign for all here that the countdown to Christmas has begun.
The lowly carp may be derided in some parts of the world but no one in this nation of 10 million can imagine Christmas without it. Live carp are sold in street markets just before the holiday and turned into fish soup or fried in bread crumbs to serve on Christmas Eve.
Carp are even said to bring good fortune — but only if you keep some of their scales in your wallet.