Anna Maria Chavez Becomes First Latina to Head the Girl Scouts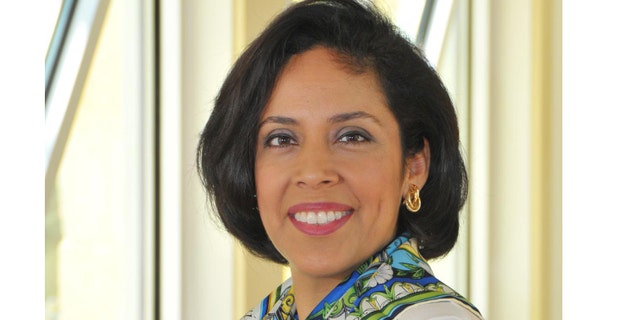 The Girl Scouts organization has a new president – Anna Maria Chávez, the first Latina to lead the group that is an icon of American culture.
The selection of Chávez, who grew up in a Mexican-American family in the small town of Eloy, Arizona, is the most overt move yet of a concentrated effort by Girl Scouts to make Latinas a more key part of its organization.
In fact, the Girl Scouts sees Latinas as vital to its future, said spokesman Joshua Ackley.
The organization, founded in 1912, said it had noted a 55 percent increase in the number of Hispanic girls who have joined its ranks over the past 10 years. They now account for about 12 percent — or 272,000 girls — of the nearly 2.3 million girls who were Scouts in 2010.
In response to the growth of Hispanics among its membership, the Girl Scouts of the USA has redoubled its outreach to the community, including with bilingual public campaigns.
A story on its website on the so-called "Hispanic Initiative" said: "Think 'girls in the USA' and what comes to mind? Most likely the image and thoughts are different for each person: every girl is unique. And the reality is that the face of youth in the United States is changing."
"Seeing that the fastest growing population in the United States is the Hispanic/Latino community and that currently Girl Scouts serves only 6.9% of this population," the website said, "GSUSA launched the Hispanic Initiative. Its goals are to deliver high-quality program to every Latina who wants to be a Girl Scout."
"While Girl Scouts and the Hispanic/Latino community may not have a long shared history, they do have fundamental beliefs in common," it continued. "Latinos identify family, education, self-respect, culture, and morals as being important—a list that's not very different from the principles found in the Girl Scout Promise and Law."
Chávez, 43, holds a law degree from the University of Arizona College of Law and a bachelor's degree in American history from Yale University. Bar admissions include the U.S. District Court for the District of Arizona, Arizona Supreme Court, and U.S. Supreme Court.
On the selection of Chávez, Girl Scouts National President Connie Lindsey said: "Anna Maria is the right person at the right time for our organization. She has a tremendous track record, and her visionary leadership is going to be invaluable as we work to fulfill our mission to be the premier leadership experience for girls in ways that are relevant, engaging and meaningful."
"We wanted to find someone who had a strong leadership story of her own whose journey in life could serve as a shining example for all of our girls," Lindsay said.
Overall, membership has declined by 14 percent since 2006, when there were 2.7 million Scouts, the organization said.
It attributed the decline to the economy and a decrease in funding for large nonprofits.
Chávez has been the chief executive of Girl Scouts of Southwest Texas since 2009. She will be taking over for CEO Kathy Cloninger, who is retiring after leading an overhaul of the leadership organization's programs and direction over the past eight years.
Chávez said the experience of being a member of Girl Scout Troop 304 in Eloy was formative.
"One of my best friends came to school one day and said she was going to be a Girl Scout, and I decided that was for me, even though my family hadn't had a tradition of Girl Scouting," said Chávez, speaking by phone from San Antonio.
"The Girl Scout opportunity that went on from there really opened my eyes," she said.
Before working for the Girl Scouts, Chávez served as an urban affairs policy adviser to former Arizona governor and current U.S. Secretary of Homeland Security Janet Napolitano. She also worked for the federal government, including as chief of staff for the U.S. Small Business Administration's Office of Government Contracting and Minority Enterprise Development.
Chávez is set to officially assume her new role at the Girl Scouts National Council Session/52nd Convention in November.
"Girl Scouts is the premier leadership organization for girls with a trailblazing legacy that stretches nearly 100 years," said Chávez, who currently serves as chief executive officer of Girl Scouts of Southwest Texas. "The country has never needed Girl Scouts more than it does today. I'm eager to work with our partners across the country as the organization embarks on a new century of empowering girls to take the lead in their own lives and make a difference in their communities and across the world."
This story contains material from The Associated Press.
Follow Elizabeth Llorente on Twitter: @LlorenteLatino
Elizabeth.Llorente@FoxNewsLatino.com
Follow us on twitter.com/foxnewslatino
Like us at facebook.com/foxnewslatino