Animal rights activists ask Pope Francis to stop releasing doves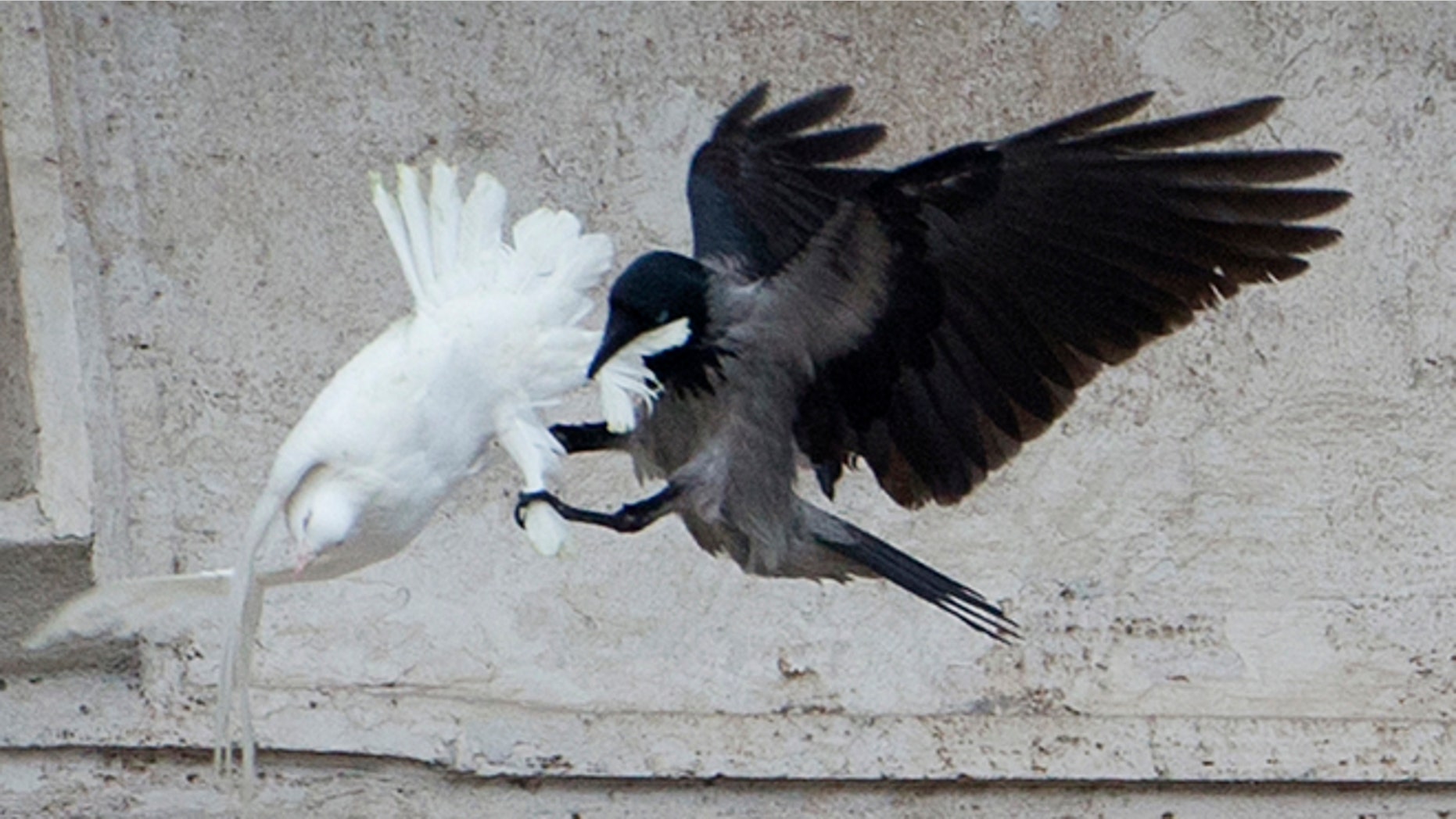 Animal rights activists are asking Pope Francis to stop the ceremonial practice of releasing doves from a Vatican window.
A petition was created on Care2.com after children set free two white doves from a window overlooking St. Peter's Square Sunday and the birds were soon attacked by a crow and seagull.
The activists claim domesticated doves cannot survive in the wild.
"Doves are typically released as a symbol of peace, but The National Animal Protection Agency, or ENPA, has warned that domesticated doves have trouble recognizing and fighting off attackers, so releasing them into the square makes them particularly vulnerable," a representative of the website said in a statement.
"It was very disturbing to see those peace doves getting attacked, said petition creator Chris Wolverton. "Nobody saw this dove release as a symbol of peace. It was a scene of violence, which is the opposite of peace. I hope that Pope Francis realizes this and will find alternative methods to share his peace message. There are many other symbols he could use like paper cranes, white poppy flowers, and the peace sign, to name a few. Putting animals in danger is not a sensible way to promote peace."
After his dove release went terribly awry on Sunday, Francis gladly blessed and held a green parrot named Amore on Wednesday that was offered to him by the bird's owner, Francesco Lombardi.
Francis initially drove by Amore during his general audience, but then doubled back and took the bird for a few seconds on his finger. Lombardi said Amore parroted back the "Papa" that the crowd was chanting.
The Associated Press contributed to this report.