Migrant caravan faces opposition from angry Tijuana residents
NEWYou can now listen to Fox News articles!
In blunt contrast to the warm reception thousands of migrants received as they made the arduous journey through Central America to Mexico – getting food donations and well wishes from locals – the nearly 3,000 people who reached the Mexican border with California in recent days have been met with marked hostility.
The majority of migrants, who have been on foot for more than a month, are sleeping on a dirt baseball field at an outdoor sports complex in Tijuana by the newly-fortified barbed wire fence that separates Mexico from the United States. A truck parked on the street is providing showers for women, while the men are told to use newly established outdoor showers near the field.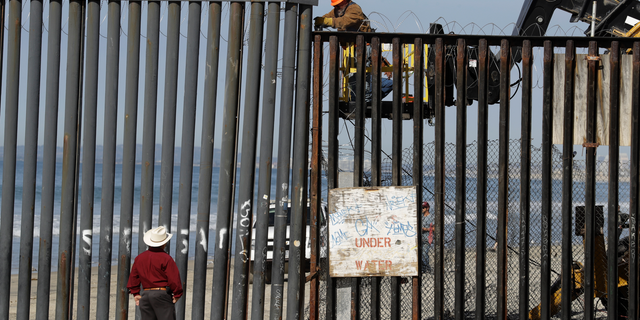 Reports of insults being shouted, rocks being hurled and even physical fist-fighting has escalated over the weekend.
The reception has left many in limbo – afraid to return to their homeland, which for the vast majority is Honduras, yet unwelcome in Mexico and uncertain if their U.S. asylum requests will be granted. The U.S is said to be processing around 100 claims per day.
Tijuana Mayor Juan Manuel Gastelum has referred to the arrivals as "bums" and questioned whether a referendum in the city of 1.6 million is needed to determine whether or not they should be allowed to stay.
"Human rights should be reserved for righteous humans," Gastelum lamented last week.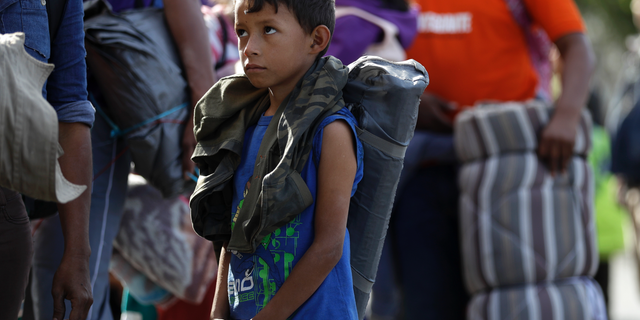 The Mexican Interior Ministry announced Friday that just under 2,700 Central American migrants have applied for asylum in Mexico under a program that was launched late last month that pledged to provide them with work and living permissions faster.
QUESTIONS ARISE OVER POLITICS, MOTIVATION OF CARAVAN ORGANIZERS
CHAPO'S BEAUTY QUEEN WIFE LIVING LAVISHLY - AWAY FROM THE COURTROOM
Yet officials anticipate that the migrant caravan will soon swell in excess of 10,000 – and will need to be housed for more than six months – which the Mexican government claims it lacks the resources to do.
Alden Rivera, the Honduran ambassador in Mexico, told reporters during a visit to the sports complex on Saturday that he is working with local officials to secure additional funds.
"These are our people, we want to do what we can for them," he said. "In Honduras, we respect human rights."
Yet his visit also drew visceral responses from many who blame the U.S.-backed Honduran government for their own dire financial and security situation – which prompted them to make the journey in the first place.
Despite a lull in covering the issue post-midterms, President Trump again expressed his grievances at the new arrivals in a tweet on Friday.
"Isn't it ironic that large caravans of people are marching to our border wanting U.S.A. asylum because they are fearful of being in their country – yet they are proudly waving their country's flag," he wrote. "Can this be possible? Yes, because it is all a BIG CON, and the American taxpayer is paying for it."
In anticipation of the caravan reaching the U.S. periphery, authorities put in place new coils of razor wire and Border Patrol officers are manning in full-force, stretching down through the beach strip of Border Field State Park alongside Tijuana's famed Playas de Tijuana.
And while many locals have expressed anger and frustration at the new arrivals, scores of others have shown their support and sympathy. Church groups and other Tijuana locals are donating food and clothes to the new arrivals, and remain on standby as hundreds more pour into the already crowded facility by the day.