Angry residents continue holding dozens of alleged gang members in Mexico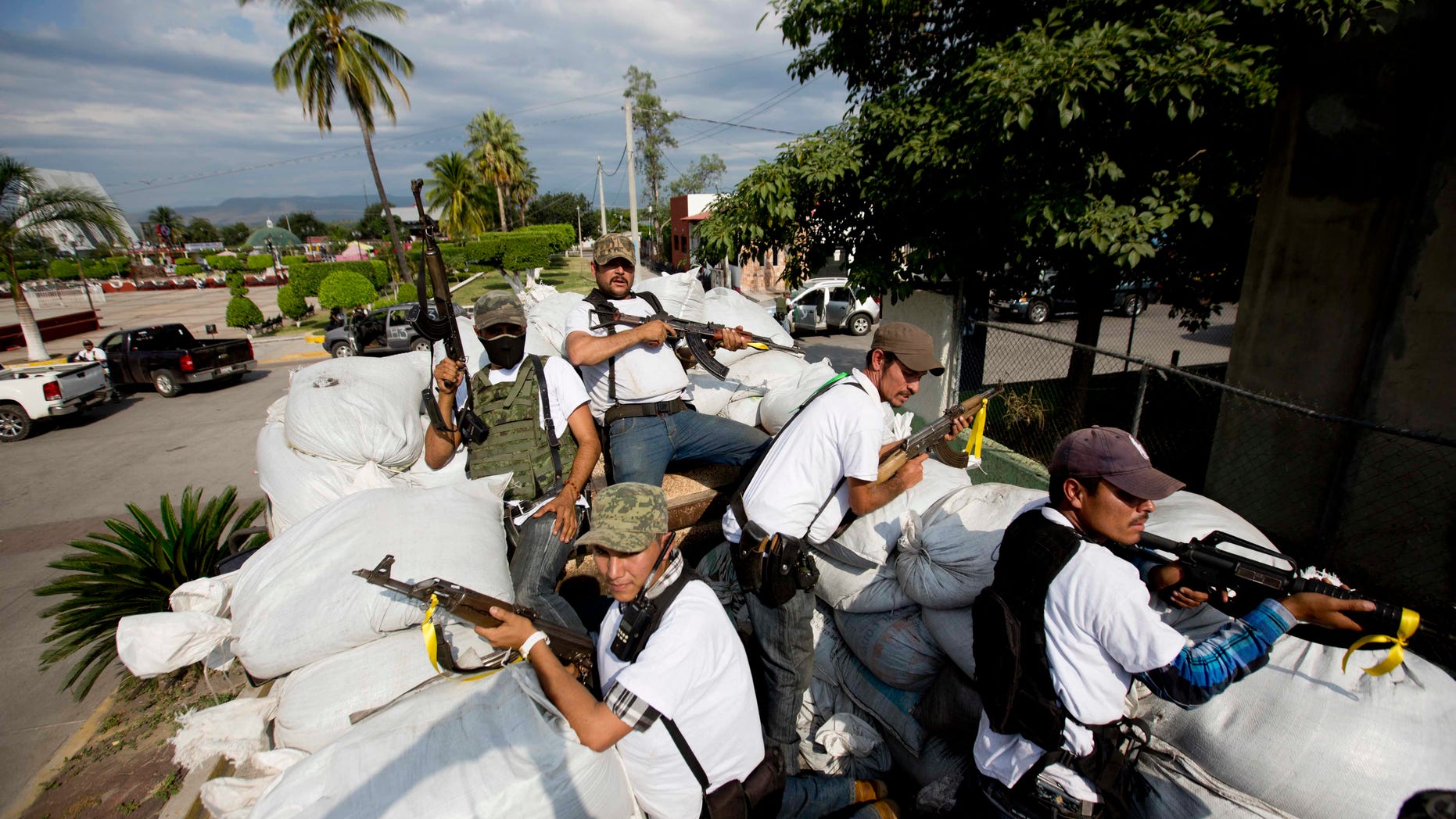 About 20 people believed to have links to a criminal gang remained kidnapped Thursday in southern Mexico by local residents who say they are tired of being at their mercy and are now taking matters into their own hands.
The few dozen men who make up the newly-formed vigilante group appeared Sunday evening in the streets of San Miguel Totolapan, one of the bloodiest in the state of Guerrero, waving shotguns and hunting rifles in response to the abduction earlier that day of a well-respected businessman.
A video on YouTube showed the vigilantes as they took up arms in response to repeated crimes attributed to "Los Tequileros."
"They have humiliated us. They have killed our families and we won't let it happen again," one of the vigilantes says.
Totolapan is considered so dangerous that many outlying hamlets in the township have been abandoned by fearful residents.
The town has been controlled for years by a drug gang boss named Raybel Jacobo de Almonte, better known as "El Tequilero" (in Spanish, The Tequila Drinker).
Following Sunday's rally, residents rounded up several people they accused of collaborating with the gang, including Tequilero's mother.
"We have your mother here, Mr. Tequilero," said a woman who identified herself as the abducted businessman on a video. "I propose an exchange: I'll give you your mother if you give me my husband, but I want him safe and sound."
After two days of negotiations, on Wednesday night the residents released the gang leader's mother and the criminals released the kidnapped businessman.
However, the angry residents continue to hold nearly 20 men and women and are demanding the release of several Totolapan inhabitants allegedly snatched last week by the Tequileros in order to extort them or because they were suspected of supporting a rival gang.
The emergence of vigilante groups, also known as self-styled "community police," has become a headache for Guerrero's government. Authorities say they understand residents' frustration but note the groups often wind up kidnapping suspects, fighting among themselves or preventing police from doing their work.
"The truth is, they are not really community forces, nor are they police," Gov. Hector Astudillo said earlier. "They are armed groups that unfortunately carry out acts ... that generate more violence and confrontation, rather than help."
"This is something that has to end," he said.
The area where Totolapan is located is a the foot of the mountains that produce much of Mexico's opium poppy crop.
Based on reporting by The Associated Press.