German Chancellor Angela Merkel made a major concession to Europe's populist movement this week when she admitted the existence of so-called "no-go zones" in Germany.
Conservatives and populists have long warned of the existence of such zones as the partial consequence of mass Muslim migration from the Middle East and Africa, particularly after Merkel opened Germany's borders in 2015 as a response to the Syrian refugee crisis. Such areas are said to be dogged by high-levels of crime and are described as "no-go zones" because outsiders, including police and other authorities, are unable to enter.
REFUGEE INFLUX INTO GERMANY FUELED VIOLENT CRIME SURGE, REPORT FINDS
Despite evidence of the existence of areas in Western countries, European leaders and left-wing media commentators have long denied, and sometimes even mocked, those who claim that no-go zones exist.
But Merkel, who won Time Magazine's "Person of the Year" in 2015 in part because of her open-borders stance, mentioned their existence in an interview this week with German broadcaster n-tv as she called for a zero-tolerance policy on crime.
She said that people have a right to feel safe when they meet in public places. When asked to clarify, she specified that she was talking about no-go zones.
"It means for example that there cannot be any no-go areas, that there cannot be areas where no-one dares to go but there are such places," she said. "One has to call them by name and do something about it."
The Associated Press reported that it had left fellow lawmakers "speechless." The remarks quickly spread across Europe, fueling and encouraging nationalist-populist politicians who have pushed back against lax immigration policies.
Hungarian Prime Minister Viktor Orban's government, which has been under siege from the European Union for its hardline stance on asylum seekers, hailed Merkel's comments as a victory.
EUROPEAN LEADERS, FACING GROWING PUBLIC UNEASE, TOUGHEN UP ON IMMIGRATION
"Today, it seems this taboo has been broken. Guess who is talking about 'no-go zones'?" a blog post on the Hungarian government's official website said.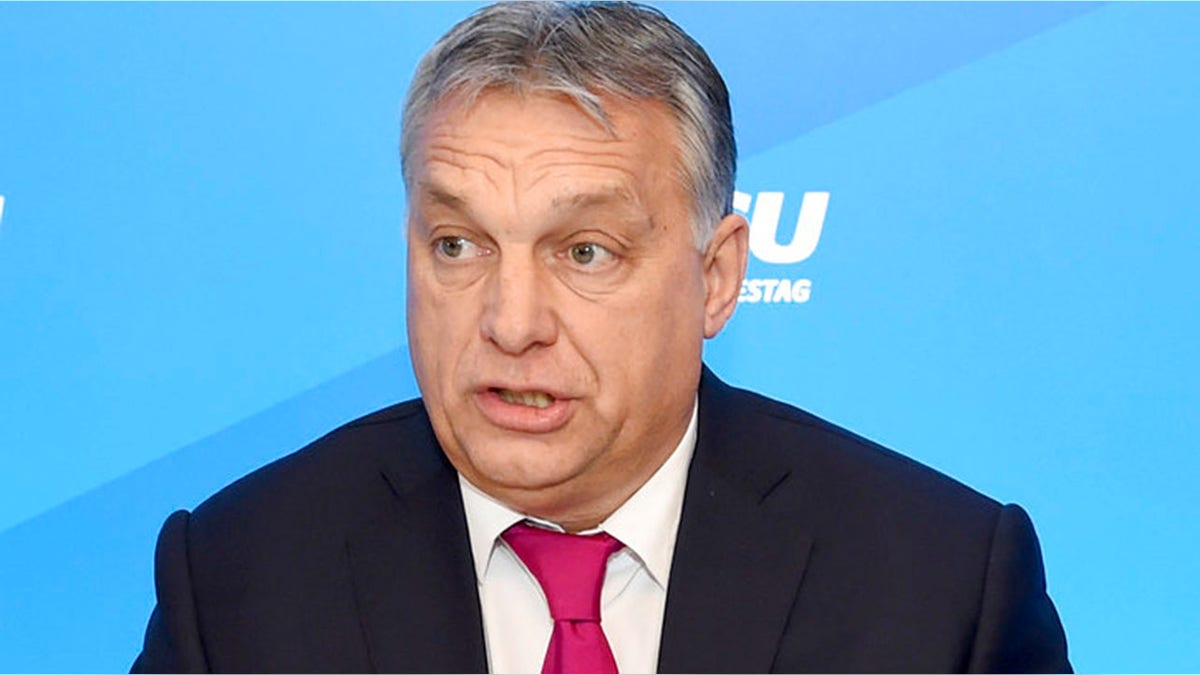 "That we're finally calling them by name signals a step in the right direction," it said.
Others were not convinced. Douglas Murray, author of "The Strange Death of Europe" told Fox News that it was the latest example of Merkel saying one thing but doing another. He noted that in 2010, Merkel declared in Potsdam that multiculturalism had "utterly failed," only then to massively increase immigration just a few years later.
"She is the master of being able to say the headline-grabbing thing, while doing absolutely nothing to stop the reality from worsening, and then doing everything to make it infinitely worse," he said.
Murray also questioned to what extent the remarks have to do with her precarious political standing in Germany.
"This is an admission of reality, and the question is whether it is a cynical admission or not," he said.
Merkel has emerged bruised from a weaker-than-expected election result in the German federal elections in September. While her Christian Democrats emerged with the most votes, the rise of the right-wing and anti-migrant Alternative for Germany (AfD) ate into her party's lead and left her scrambling for months for a coalition deal.
During the campaign, Merkel had sought to fend off criticism from the AfD and members of her own party by shifting to the right and taking a tougher stance on migration and Islamic immigration. In December 2016, she said that the 2015 migration surge "cannot, should not and must not be repeated."
She appears to have succeeded, with her party now finalizing a drawn out negotiation with its former coalition partners -- the left-wing Social Democrats (SPD.) The SPD is currently voting on whether to enter a new coalition. If it does, it will allow a weakened Merkel to serve a fourth term as chancellor.
Should the SPD reject the deal, Merkel's party will have to decide whether to form a minority government or call for new elections. The result of the SPD vote will be announced Sunday.