Anarchists Claim Responsibility for Pair of Embassy Blasts in Rome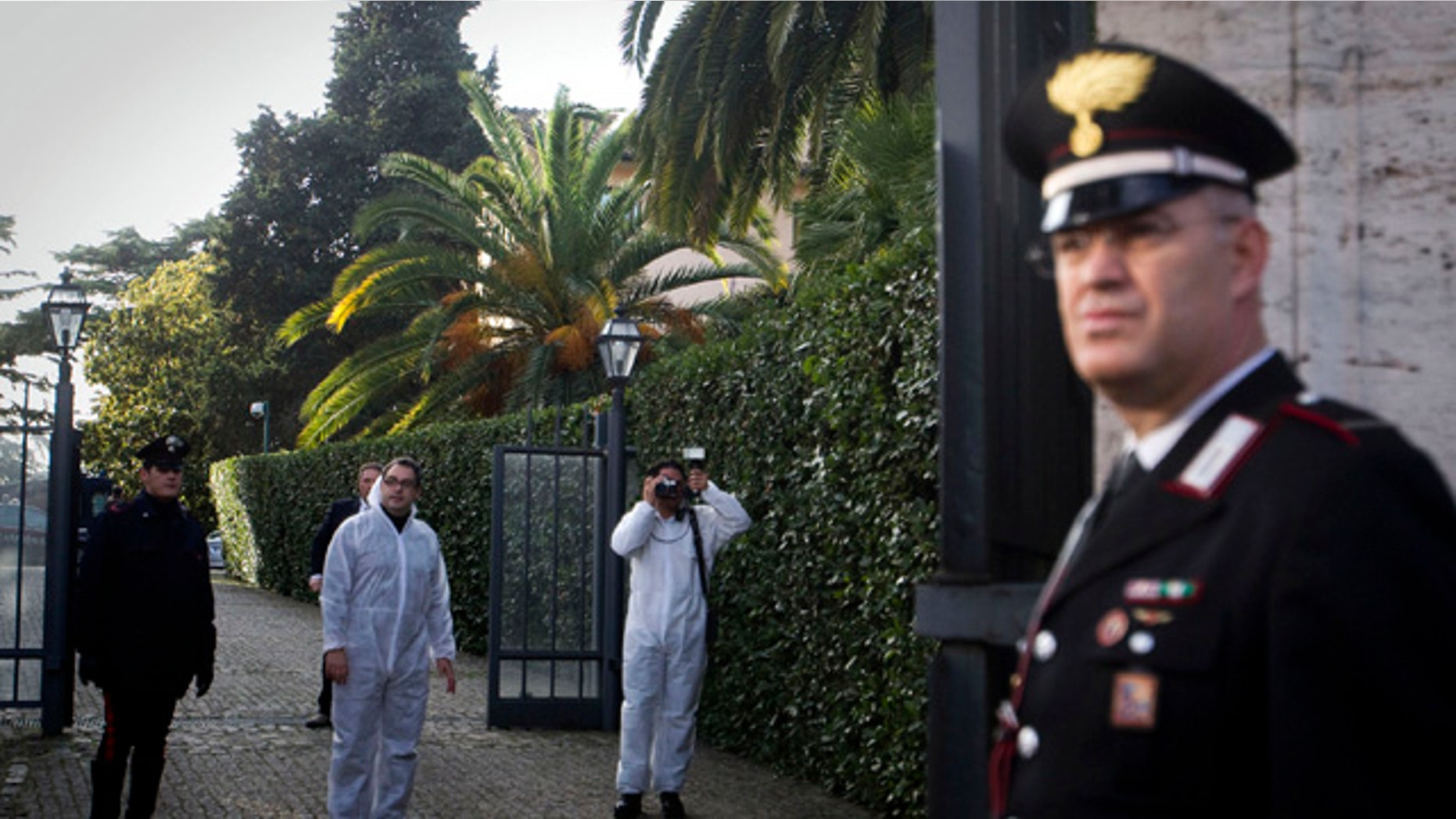 ROME -- Italian news reports say a claim by an Italian anarchist group was found at the site of one of the twin embassy package bomb blasts in Rome.
The ANSA news agency said Thursday night that the written claim was made by the Italian Anarchist Federation. Anti-terrorism police officers at Rome police headquarters declined to comment on the report.
The group has long been known in Italy and has a Web site calling for the end of what it says is man's exploitation of fellow man. Earlier, Interior Minister Roberto Maroni said the blasts at the Swiss and Chilean embassies were likely the work of anarchists. Two employees -- one at each embassy -- were seriously wounded when opening mail.
Chilean administrative official Cesar Mella suffered an injury to his hand, but also risks losing his right eye because of lesions on his cornea from the blast, said Massimiliano Talucci, a spokesman at Rome's Umberto I hospital.
Three hours earlier, a package bomb detonated inside an office in the Swiss Embassy, wounding a staffer who opened the parcel. The staffer -- who was not immediately identified -- suffered serious hand injuries, but his injuries were not life-threatening, Swiss ambassador Bernardino Regazzoni said.
"It's a wave of terrorism against embassies, something much more worrisome than a single attack," Rome Mayor Gianni Alemanno said.
Alemanno said authorities were following an "international path" in their probe, distinguishing the attack from a fake bomb found earlier this week on a subway in Rome.
On Tuesday, there was a bomb scare in the Rome subway after authorities discovered a suspicious package with wires and powder under a subway seat. The device ended up being a fake, with police determining there was no trigger mechanism and its powder was inert, cement-like material.
There have been growing concerns in Europe about holiday season attacks following a bombing in Sweden and security services' fears of an assault on a European city modeled on the deadly shooting spree in Mumbai, India.
Last month, suspected Greek radical anarchists sent fourteen mail bombs to foreign embassies in Athens -- including the Swiss -- as well as to French President Nicolas Sarkozy, German Chancellor Angela Merkel and Italian PM Silvio Berlusconi. Nobody was hurt and only two devices exploded, causing no injuries. A group called Conspiracy Nuclei of Fire claimed responsibility.