Amnesty International says Honduras made errors in investigating activist killing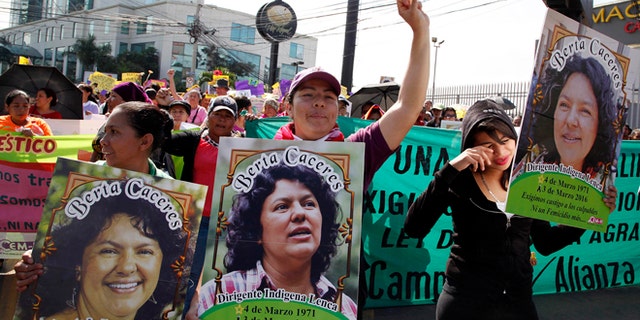 NEWYou can now listen to Fox News articles!
MEXICO CITY (AP) – Human rights defender Amnesty International says officials have made mistakes in the investigation into the killing of a Honduran indigenous leader and environmentalist.
Erika Guevara, Americas director for the organization, said Tuesday that investigators have not tried to get statements from people the 45-year-old Berta Caceres had accused of threatening her. She also said authorities had not agreed to Caceres' family's request to use independent forensic experts.
Guevara said the only witness to the March 3 attack, Mexican activist Gustavo Caceres, was in danger because authorities won't let him return to Mexico. He was wounded but survived by playing dead.
Caceres, who was awarded the 2015 Goldman Environmental Prize for her role in fighting a dam project, had complained of death threats from police, the army and landowners' groups.
Like us on Facebook
Follow us on Twitter & Instagram