Amid deep fractures, Afghan Taliban urge followers not to believe 'propaganda' against group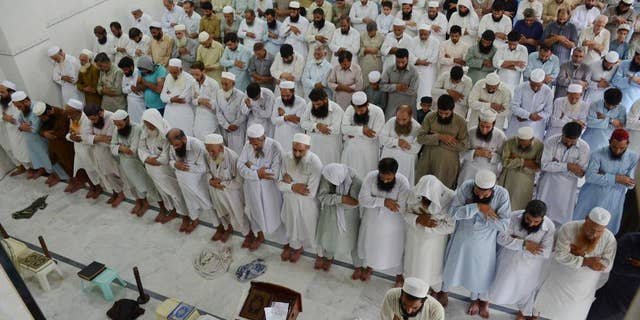 NEWYou can now listen to Fox News articles!
KABUL, Afghanistan – The Afghan Taliban have urged followers to disregard "enemy propaganda" about fractures in the movement and unite behind their new leader.
Tuesday's statement by spokesman Zabihullah Mujahid called on supporters to "help write messages and letters on social media" to show a united front.
The Taliban confirmed last week that Mullah Omar, their reclusive, one-eyed leader, was dead after Afghanistan's security agency said earlier that he had died in April 2013.
His deputy, Mullah Akhtar Mansoor, was later named as the new leader. But Mullah Omar's relatives, including his son Yaqub and brother Manan, rejected Mansoor's leadership and called for new elections.
The Afghan government, meanwhile, banned any public mourning after Mullah Omar, saying late on Monday that it would cause "anguish and humiliation" to the thousands of Taliban victims.