Amid Criticism, Dominican Officials Cancel Meeting With Haitian Counterparts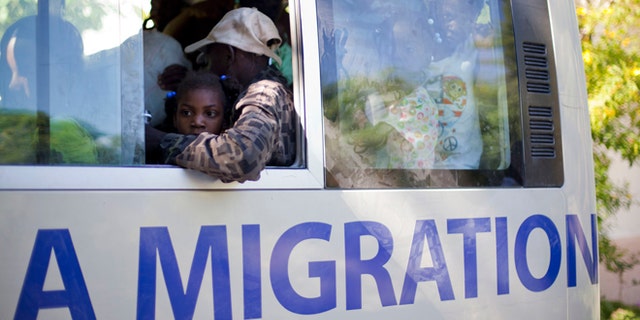 SANTO DOMINGO, Dominican Republic (AP) – The Dominican Republic announced Wednesday that it would no longer meet with Haitian officials to talk about a court ruling that could strip citizenship from those born to migrants living in the country illegally.
The decision comes a day after the Caribbean Community criticized the ruling and said it would defer a Dominican request to become a member of the trade bloc.
Dominican Presidential Minister Gustavo Montalvo said the government canceled a meeting scheduled for Saturday in Venezuela because it feels Haiti violated an earlier agreement to prioritize bilateral dialogue in the case.
"Haiti has chosen to take another road and that puts an end to our conversations at this time," he said in a statement.
Montalvo did not comment further.
Meanwhile, Jose Ramon Fadul, president of the Dominican Republic's National Migration Council, accused Caricom of interference and retaliation.
Haiti President Michel Martelly had attended Caricom's meeting and said he was supposed to meet with Dominican officials by week's end, noting he wanted to see concrete action taken.
The rise in tensions between the two countries that share the island of Hispaniola comes as more than 350 Haitians and people of Haitian descent were expelled or volunteered to leave the Dominican Republic. The exodus followed the killing of an elderly Dominican couple during an apparent burglary near the border, and the subsequent slaying of a Haitian man by a mob of Dominicans.
Salim Succar, an adviser to Haiti Prime Minister Laurent Lamothe, said he deeply regrets the Dominican government's decision.
"We remain very open and committed to discuss decisions that affect both our nations," he said. "We are very concerned by the massive repatriation of Haitians and urge the government to take all measures to protect and defend the human rights of our fellow Haitians living in their country."
During the weekend meeting, Dominican and Haitian officials had been scheduled to meet Saturday in Caracas, Venezuela to talk about a plan to assimilate those affected by the ruling, which states that those born in the Dominican Republic since 1929 to foreigners living illegally in the country are not automatically granted citizenship.
Advocates have said some 200,000 people could lose their citizenship and documents they need to work or attend school. The Dominican government said in a preliminary report that only about 24,000 people would be affected.
Follow us on twitter.com/foxnewslatino
Like us at facebook.com/foxnewslatino