American Surfer Missing in Waters off Indonesia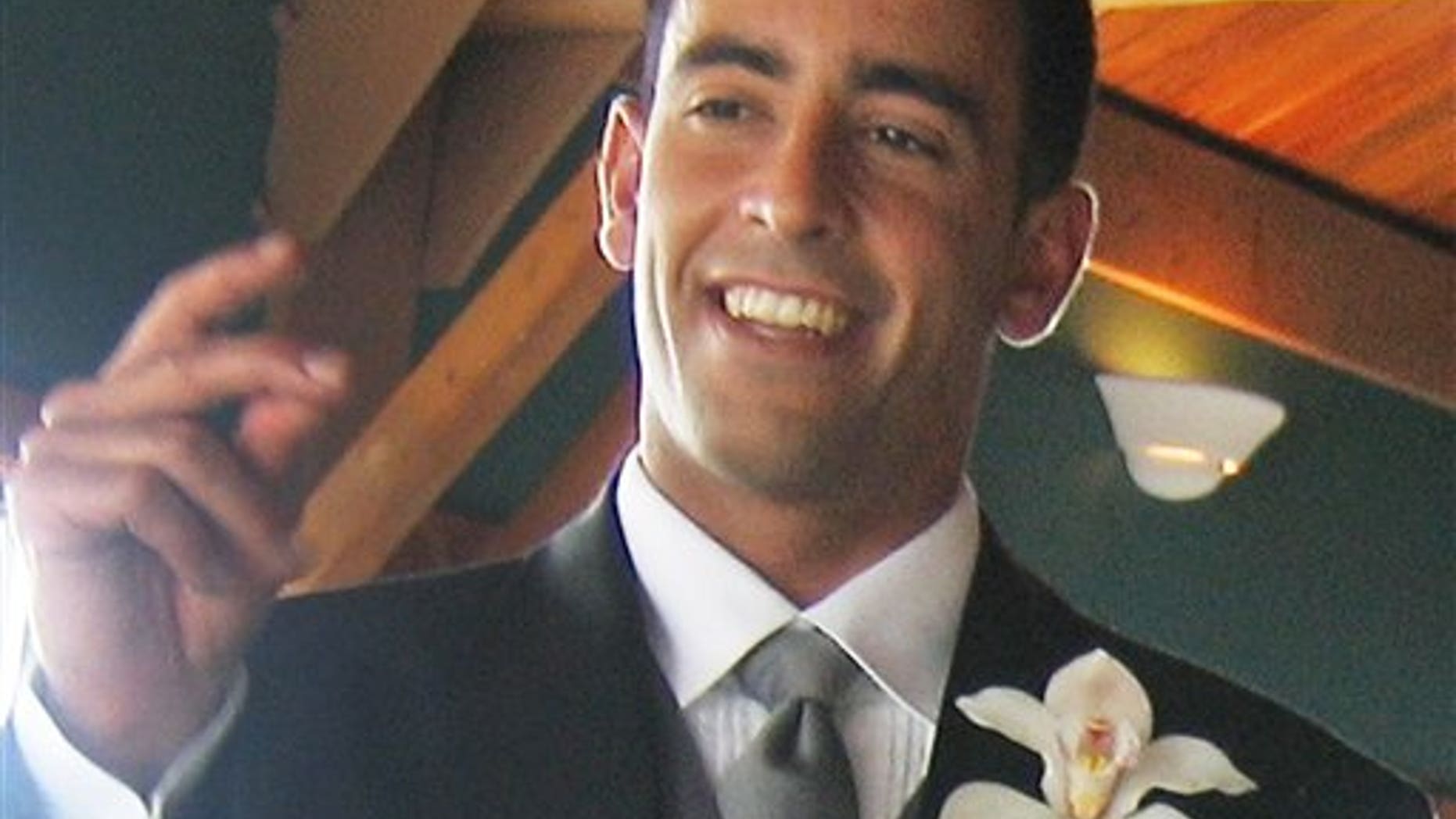 A helicopter joined fishing boats and divers scouring waters off western Indonesia on Monday in search of an American surfer who disappeared after coming off a powerful 10-foot wave.
Daniel Bobis, a math teacher and coach at Long Beach High School in New York, apparently tangled boards with another surfer Sunday morning in waters off Sumatra island.
His wife, Rachel, said his board washed to shore soon after. She initially thought he would pop up on a stretch of beach down the coast and make his way back to their holiday bungalow.
But by Monday afternoon, she'd all but given up hope of finding him alive.
"Everyone is telling me a lot of people go missing here ... that within 48 hours his body will float up and wash in," said the 29-year-old. "That's the only thing we can be hopeful of."
On Monday, a helicopter joined a fleet of fishing boats and a local search-and-rescue team scouring waters and the coast, said Andri, a rescuer on the scene.
Dozens of surfers, divers and snorkelers also have joined in.
Bobis' father and stepmother were on their way to Indonesia and friends in Long Beach held a candlelight vigil Sunday evening in the beachside community where he grew up.
"Surfing was like his religion," said Maurice Mitchell, who played in the same band as Bobis and was best man at his 2008 wedding.
"He said it was one of the most addictive experiences in life and if anybody tried to surf they'd be as hooked as he was."
When Bobis decided to become a teacher in his early 20s, Mitchell knew he'd stand out in the classroom -- he was into metal and hip-hop and could match his students in slang and knowledge of youth culture.
He really came into his own in the classroom, Mitchell said, mentoring and tutoring kids and keeping an eye out for bullies.
Bobis also started a competitive surf team at Long Beach High School, where he served as head coach.