American man who tried to enter North Korea from South wanted to help resolve tensions, officials say
An American man who was detained by South Korean officials for allegedly trying to cross the mine-strewn Demilitarized Border on Monday — the same day a North Korean soldier defected to the South there — said he attempted the trek to help resolve the Korean Peninsula crisis, officials said.
South Korean soldiers nabbed the 59-year-old man, who was only identified as "A" from Louisiana, entering a civilian-controlled area just south of the DMZ, authorities said. The man didn't have special government approval and reportedly came to South Korea three days before his brazen attempt, South Korea's Yonhap News Agency reported. A villager in Baekhak Ward found the man and reported him about an hour before he was detained.
NORTH KOREAN SOLDIER WHO DEFECTED TO SOUTH KOREA AT DMZ WAS SHOT 5 TIMES, MILITARY SAYS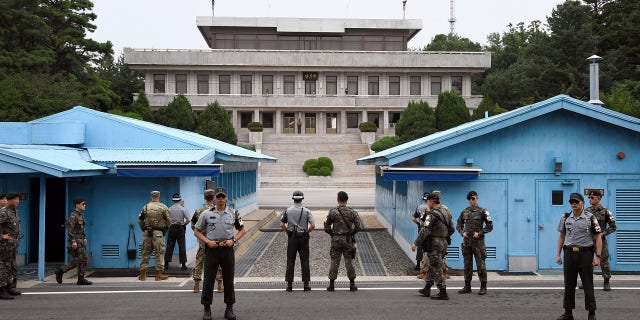 The man told investigators he attempted to cross the border because he believed his trip would help resolve tensions on the Korean Peninsula, South Korea's military said. He didn't appear too prepared for his unconventional trip to the Hermit Kingdom. The DMZ, a 2 ½-mile-wide border separating the North and the South ringed with land mines, barbed wire fences, machine guns and soldiers.
The man was carrying nothing suspicious aside from extra underwear when he was arrested, officials said. He didn't have equipment to scale over the fences, a senior South Korean military officer Suh Wook told lawmakers on Tuesday.
A local police agency said Wednesday the man will be deported, but did not specify when it would happen. A South Korean law allows authorities to deport foreigners who pose a threat to public interest and security, said an officer at the Gyeonggi Bukbu Provincial Police Agency who requested anonymity citing department rules.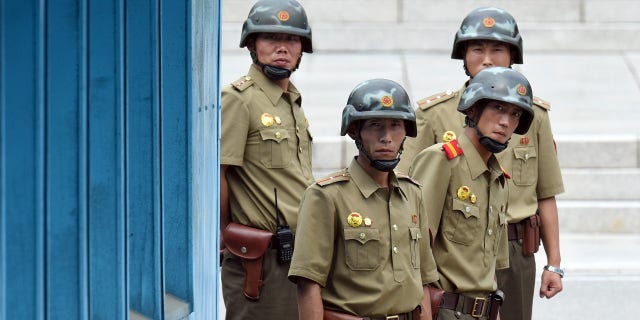 Americans have been occasionally arrested after entering North Korea illegally from China, but a U.S. citizen trying to get in from South Korea is unusual. In 2014, another U.S. citizen was arrested by South Korean soldiers for allegedly trying to swim across a river to North Korea. South Korean media described him as a 29-year-old computer repairman from Texas who hoped to meet North Korean leader Kim Jong Un.
TRUMP SHOULD BE 'SENTENCED TO DEATH' FOR INSULTING KIM JONG UN, NORTH KOREA SAYS
On the same day the American man "A" tried to enter the Hermit Kingdom, a North Korean soldier drove a jeep near the Joint Security Area at the DMZ and dashed toward the southern side to defect to the South. His fellow North Korean comrades fired 40 shots, five of which struck the soldier. He was said to be "stabilized' on Wednesday after a second round of surgery, Reuters reported. It's still unclear why the soldier defected and his identity has not been released.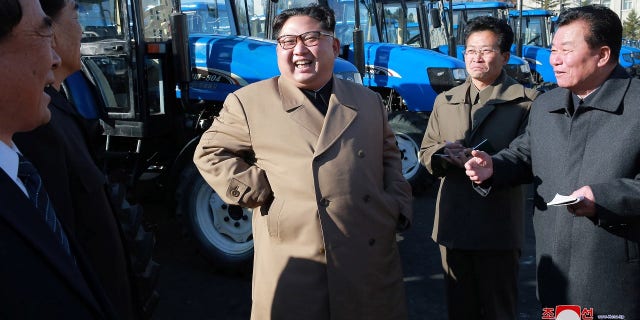 North Korea's state media did not address the two incidents as of Wednesday, but did lambaste President Trump for insulting Kim Jong Un in Trump's latest tweet against the regime. The editorial published in Rodong Sinmun newspaper demanded "hideous criminal" Trump to be sentenced to death.
Meanwhile, Kim was photographed at Kumsong Tractor Factory giving "field guidance."
The Associated Press contributed to this report.