American Alan Gross arrives at Andrews Air Force Base after five years in Cuba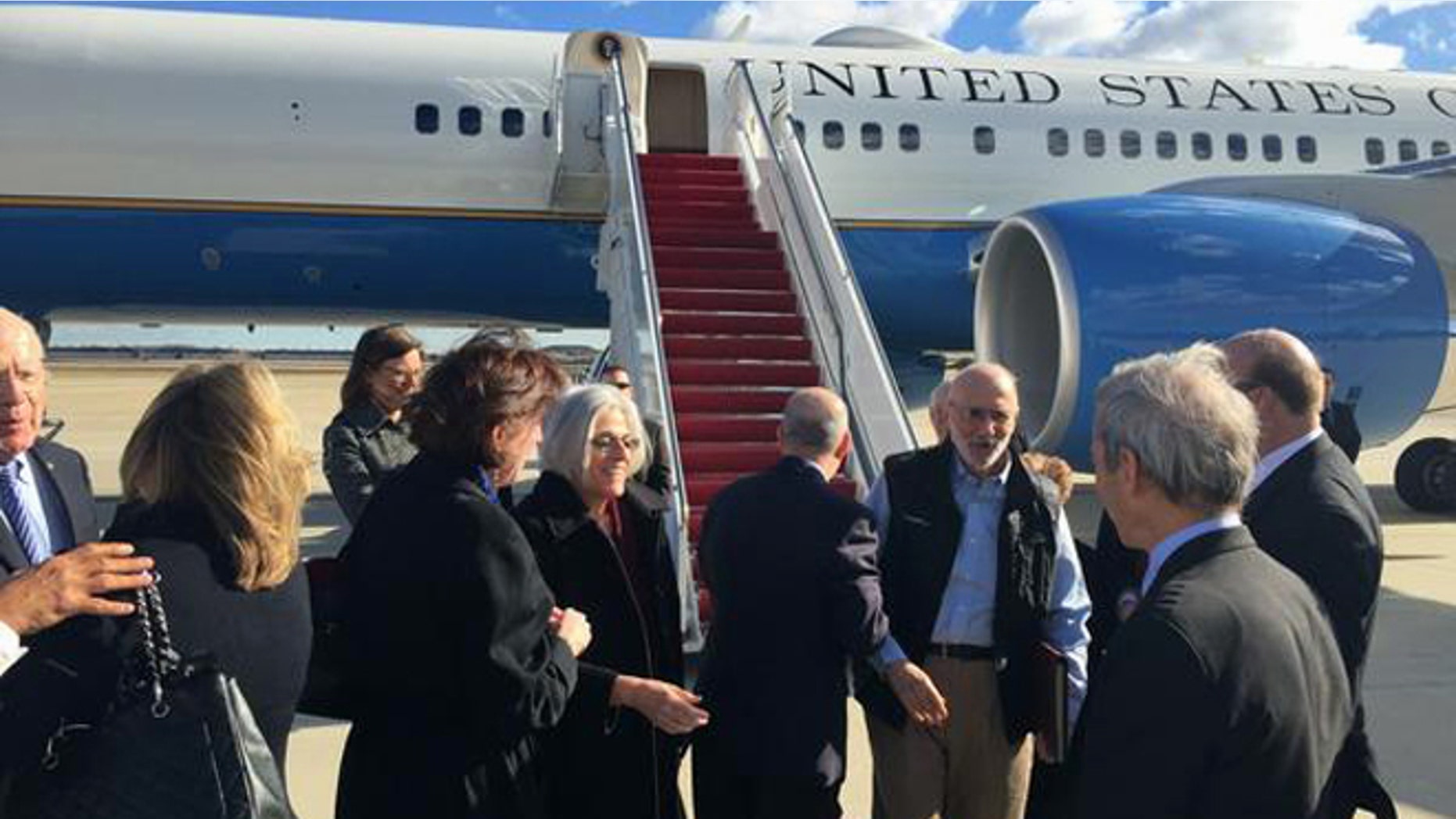 American Alan Gross, who was imprisoned in Cuba for more than five years, has returned to the United States.
The 65-year-old subcontractor with the U.S. Agency of International Development, arrived at Andrews Air Force Base outside Washington, D.C. late Wednesday morning, just hours after news broke of his release.
Arizona Sen. Jeff Flake, who travelled with Sen. Patrick Leahy (D-Vt.) and Rep. Chris Van Hollen (D-Md.) to the Caribbean island, tweeted a photo of Gross walking out of the plane at the air force base.
He followed it up with a photo of Gross reunited with his wife Judy Gross.
"Alan and Judy Gross. Together again. Just before leaving Cuba this morning," Flake tweeted.
Gross was held in a Cuban prison for five years after he was arrested for helping Jewish communities on the island connect to the Internet.
His release was part of a swap for U.S. intelligence asset held in Cuba and the freeing of three Cuban jailed in the U.S.
The United States and Cuba have agreed to re-establish diplomatic relations and open economic and travel ties, marking a historic shift in U.S. policy toward the communist island after a half-century of enmity dating back to the Cold War.
The Associated Press contributed to this report.