Allies Saudi Arabia, Egypt in rare public spat over Syria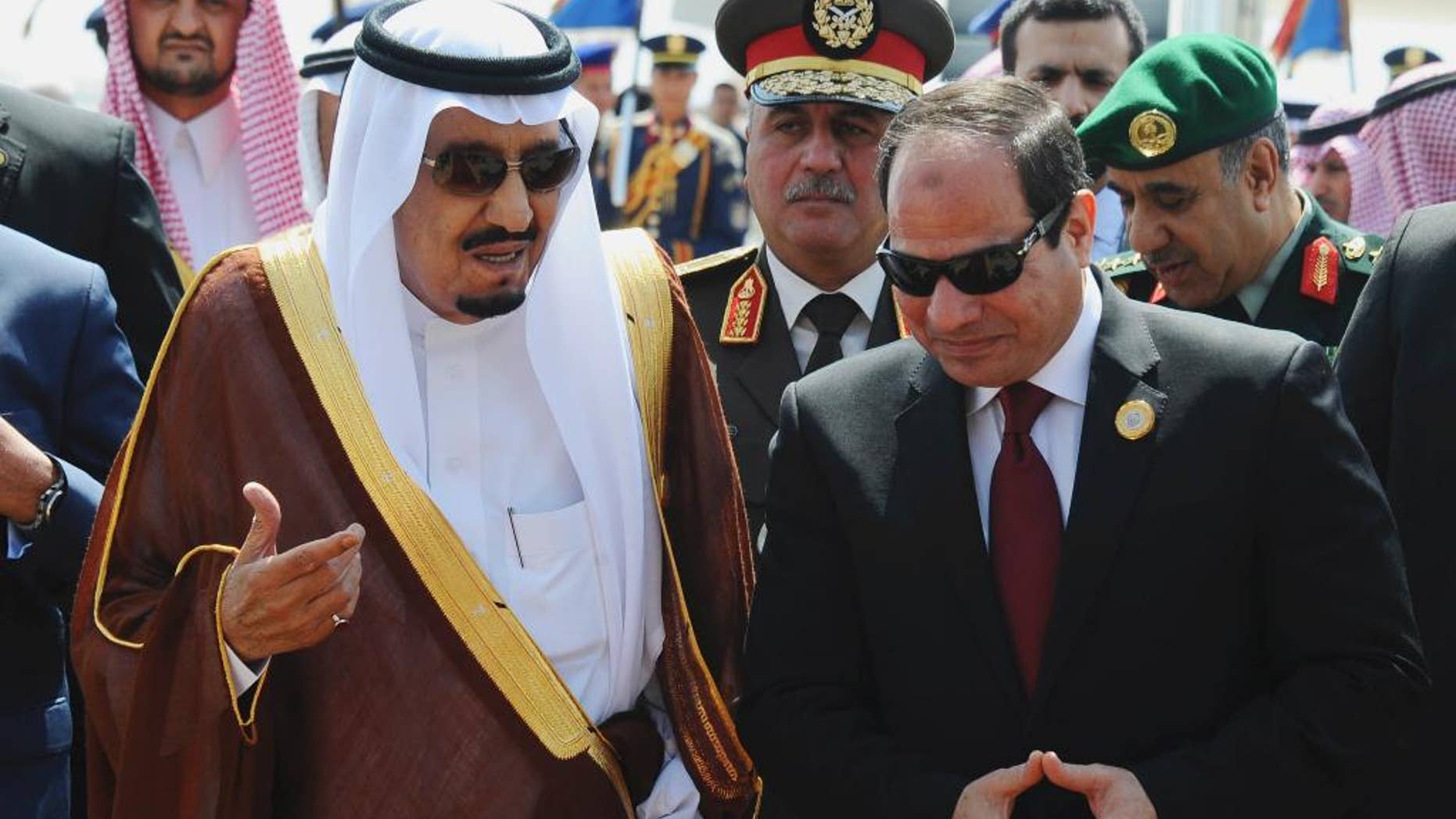 CAIRO – Close allies Egypt and Saudi Arabia are having their first public spat since Egyptian President Abdel-Fattah el-Sissi took office two years ago.
The disagreement is over Syria, where Riyadh says Syrian President Bashar Assad must be removed for that country's civil war to end, while Cairo advocates a political process that denies Islamic militants any role in Syria's future.
Egypt voted in favor of separate Russian and French draft resolutions on Syria at the U.N. Security Council over the weekend. Saudi Arabia's U.N. ambassador said Egypt's stand was "painful," a comment that made the front page of two Egyptian dailies on Monday.
Egypt depends heavily on oil-rich Saudi Arabia for aid and investment.